Study Abroad Grant Documentation
Study Abroad Grant Documentation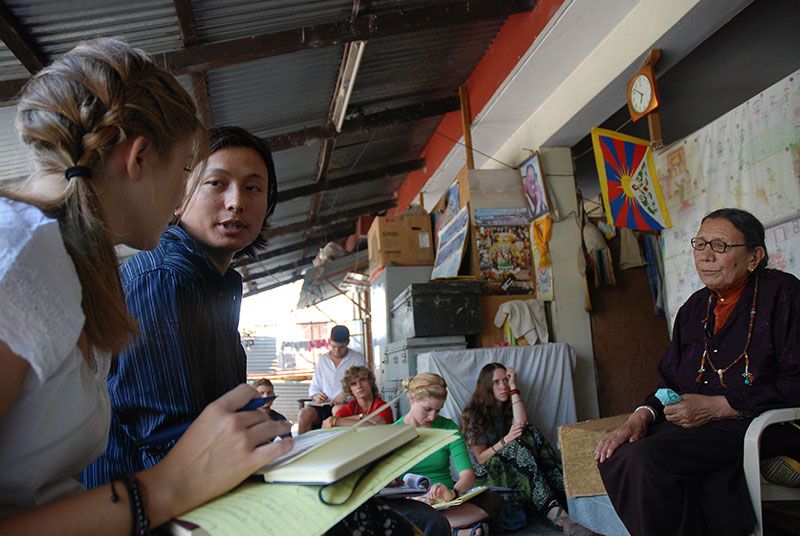 Good news – you now have more options for documenting your study abroad experience!
We explore them below, but be sure to check out our Photo Tips page.

How to submit your documentation: Fill out the Study Abroad Grant Documentation form. The form will prompt you to upload your blog post and/or photographs.

When: These materials should be submitted while you are studying abroad. (If internet access is limited, you may submit materials within two weeks after the end of the grant period.) We will review and use as needed for Honors College presentations, publications and the Honors College blog.
Note: recipients of the Libby Finch Award must submit blog posts on a monthly basis. Please use the Study Abroad Grant Documentation form to submit your materials.
Photo Journal with 10 Photographs
Set the scene with a brief intro paragraph, introducing yourself and telling us what you studied, where, and when, and submit 10 photos with descriptive captions that tell the story of your trip abroad.
Possible topics might include your host family or other locals, your instructors and classmates, natural phenomena, street food, festivals, demonstrations or other experiences. The corner tienda a little different from your local superstore? Show us.
Be sure that you're in some of the photos!
Action shots, showing you doing something, are preferred over staged, static photos of you standing by the Taj Mahal or the Eiffel Tower.
You must include documentation of your trip's academic components (photos of class discussions, projects in the field, research in a world-famous archive or other academic pursuits).
Photos must be high-resolution, print-quality JPG or PNG files.
Do not use Instagram filters.
Good samples of the format we're looking for can be found at the Hearst Journalism Awards winners page (note the captions when you mouse over top of photos).
See our Photo Tips page for more information.
Blog Post and 3 Photographs
Length is variable, but should range from 500 to 1,000 words.
Summarize the academic components of your trip – how were your classes and instructors? How did your time abroad help advance your academic or professional goals?
Also be sure to discuss experiences outside of class – think food, architecture, music, art, road trips, back country camping, encounters with interesting people or other experiences you'd like to share. Descriptions of daily life are always a treat.
Culture shock stories, please!
Would you recommend this program to other students?
What do you wish you'd known beforehand?
What's the first thing you're going to do when you return home?
At least 3 high-resolution, print-quality photographs in either JPG or PNG format.
Kept your own blog? Fantastic! Please send us the URL. However, we still need a blog post from you, summarizing your experience. 

Questions? Contact Chelsea Hodge at cew003@uark.edu or 479-575-3127.