Study Abroad Grants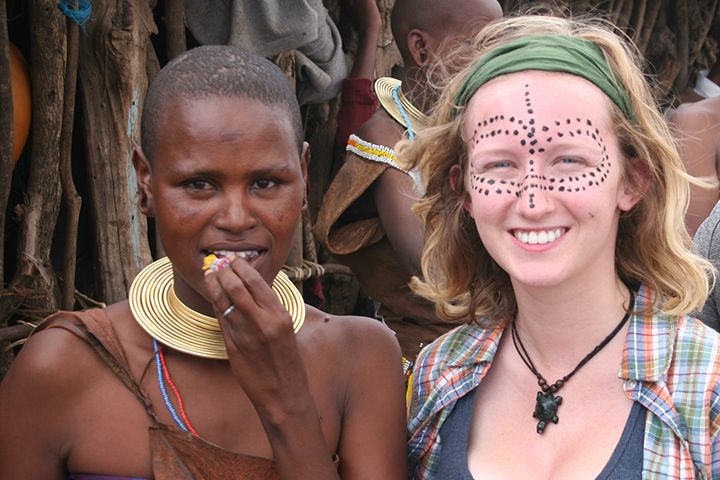 Honors students can get funding to write poetry in Ireland, partner with a community in Belize, study the business culture of India and much, much more. The application process is competitive but the study abroad experience is worth the effort. We are here to help you on your way.
We now offer different types of study abroad grants! The Airfare, Traditional, and Faculty-Led Study Abroad Grants take the guesswork out of how much money you will receive, if awarded, so that you can choose a program that fits your budget and time.
But remember:
Only one application per academic year is allowed, regardless of whether you are applying for a Traditional, Airfare, or Faculty-Led Study Abroad Grant. If, for example, you do not receive a Traditional Study Abroad Grant, you cannot then apply for an Airfare, Traditional, or Faculty-Led Study Abroad Grant until the next academic year.
The program you select must be an accredited study abroad program approved by the Office of Study Abroad and International Exchange.
The Honors College will not fund study in countries on the U.S. Department of State's Travel Warning List. (Please note: This does not apply to the UA's Architecture and Faculty-Led programs in Mexico.)
Study abroad grants cannot be used for internships or independent study.
Honors College grants can only be used for full-time study abroad programs.
Funding amounts differ based on type of grant requested and program.
Do you have significant financial need? You may be eligible for need supplements. Please check the appropriate box on the application form to be considered. The amount given is determined by the Honors College and based on your FAFSA information.
To remain eligible for funding: You must be an honors student in good standing, including the 3.500 cumulative GPA (3.330 minimum for architecture students after their 5th semester), at time of application, award notification, and departure. You must also have completed at least six honors hours on the UA campus at the time of application, depending on grant-type.
You must also be currently active and making progress in honors (taking honors courses, participating in honors research, serving as an honors ambassador, etc.)
Plan B: Start thinking now about a backup plan, just in case you don't get admitted to the program of your choice, you don't get funded, or your GPA slips below the required 3.500 minimum (3.330 for Architecture). Now is the best time to determine an alternate program or decide how you will secure the funds you need (family, loan, job, etc.).
Integrity and Behavior: You must demonstrate the highest level of academic integrity and conduct both here on campus and abroad. Violations will result in revocation of grant funds.
Cancellation and late fees: You are responsible for any cancellation and late fees.
Once we've established that you meet the basic qualifications for funding, we will review your grant.
Criteria used to determine the awards include, but are not limited to:
Your demonstration of significant and continual activity and progress in your honors program, such as

yearly (and recent!) participation in honors courses
timely start and steady progress towards finishing your honors thesis research
serving as an honors ambassador
doing more than the minimum required!

Program relevance to your academic and professional goals
Quality of your application as a whole
Strength of your faculty references
Program quality, length and location (e.g. the two-week cruise to learn traditional basket-weaving techniques of Kazakhstan - a landlocked country - will not cut it!).
Prior international experience
Prior Honors College grant funding
Availability of funds