Honors College Convocation
Honors College Convocation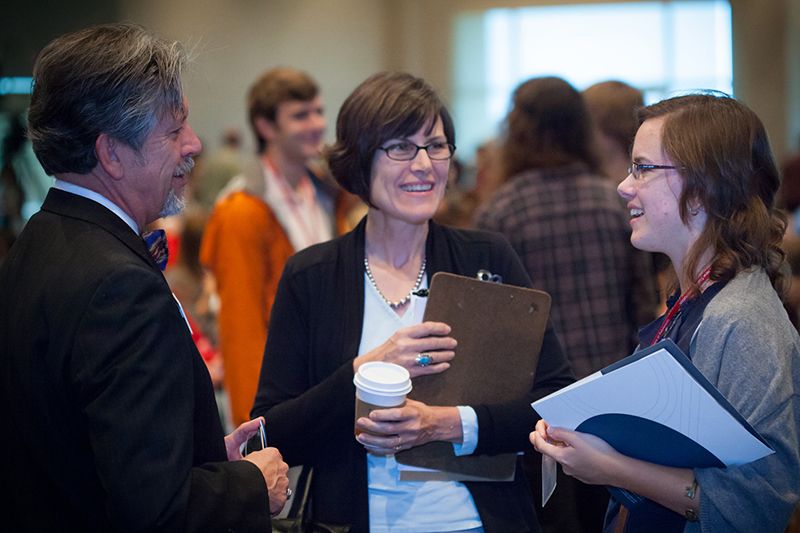 Honors College Convocation is a great chance for high school juniors and seniors to explore the exceptional opportunities available to students through the Honors College, including special honors classes that focus on big issues and grants for study abroad and undergraduate research.
You will hear from professors and staff members who are committed to mentoring students for academic success, and current honors students will share study abroad and research stories, as well as their plans for life after graduating with honors from the University of Arkansas.
Interested in competing for Honors College fellowships and academic scholarships? Convocation is the place to find out how, with an informative session on creating personal statements and résumés for highly competitive applications.
The day also includes an optional tour of our two primary facilities, Hotz Honors Hall and Gearhart Hall. Hotz is a first-year residence hall for honors students, while Gearhart is our new administration building that includes ample space for student learning.
Convocation will take place Monday, September 26, 2016.
Below are the plenary presentations from Honors College Convocation 2016:
UPDATE: We have reached our capacity for Convocation and are no longer accepting registrations for the event. If you are interested in visiting the University of Arkansas, the office of admissions will be hosting its senior preview day, Razorback Reveal, on Saturday, October 1, 2016. To attend, you will need to complete the event registration form.
If you are unable to join us for Convocation or Razorback Reveal, you can also contact the Office of Admissions to schedule a campus visit. When you register for your campus visit, please make sure to request a meeting with an Honors College representative and a tour of Hotz Honors Hall.