John Treat, Director of Development
John Treat, Director of Development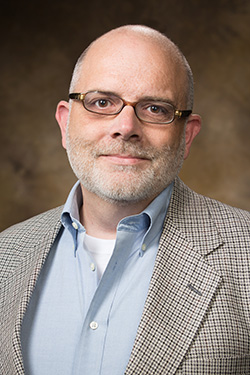 John Treat provides strategic oversight of the fundraising efforts for the Honors College and our Campaign Arkansas volunteer committee. He also works with constituents to identify and steward a portfolio of donors to advance priorities of the Honors College and support initiatives of the university.
Treat gained an extensive background in advancement from his work with the American Friends Service Committee in Boston and Philadelphia, where he was a core member of the campaign team that raised $200 million for the organization. He held several leadership roles there, including director of external affairs, director of strategic marketing and associate director for major gifts and research.
Treat recently defended his doctoral dissertation in history at the University of Arkansas. While pursuing his degree, he worked as an instructor of history. Prior to that, Treat contributed to the Arkansas Historical Quarterly as an assistant editor, served as a senior graduate assistant, and was a member of the Graduate Dean's Student Advisory Board and the University Course and Programs Committee.
Treat earned a bachelor's degree from Lyon College, where he was a student in the Honors International Studies Program. He holds a master's degree from Harvard University in religion and public policy and is currently a doctoral candidate in history. Treat has received numerous accolades recognizing his academic achievements and is a recipient of the Distinguished Doctoral Fellowship and the Willard B. Gatewood History Graduate Fellowship. He is also a member of the Phi Alpha Theta History Honor Society.
John Treat is a sixth-generation Arkansan from Searcy. In his spare time, he enjoys driving backroads Arkansas and hunting for treasures in flea markets, estate sales and antique stores.