Monica Moore, Director of Premedical and Healthcare Planning
Monica Moore, Director of Premedical and Healthcare Planning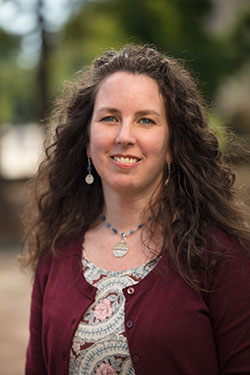 Monica Moore helps honors students fine-tune their goals and create a plan that extends beyond their college experience. She has special expertise in helping students explore majors and preparing students for careers in medicine and other health professions. With Dr. Mack Ivey, chair of the Liebolt Premedical Program in Fulbright College, she teaches the Honors College Med School course each spring; she also serves on the campus Premedical Advisory Committee. Moore partners with colleagues in the Office of Nationally Competitive Awards, the Office of Study Abroad and International Exchange, and honors programs across campus to help students make the most out of their time at the U of A.
Moore earned a B.A. and M.A. in communication from the University of Arkansas, and later pursued post-graduate studies at the UM-Twin Cities in Minneapolis, MN. Over the years, she has served in key roles linked to student success and retention, including program coordinator for honors student recruitment in the U of A admissions office, academic advisor for Fulbright College, and assistant director for the Fulbright College Honors Program. Most recently she served as an advisor for the University of Arkansas-Fort Smith before becoming coordinator of transfer and transition services for Northwest Arkansas Community College.
When taking daily breaks on campus, Moore enjoys visiting the "Horticulture Teaching Garden" nested in between the Agriculture Annex and Agriculture building, and the gallery in the Fine Arts Center. In her spare time, she uses her digital photographs of flowers and upcycled floral vintage fabric as inspiration for creating oil pastel and acrylic paintings.