Samantha Kirby, Senior Editor
Samantha Kirby, Senior Editor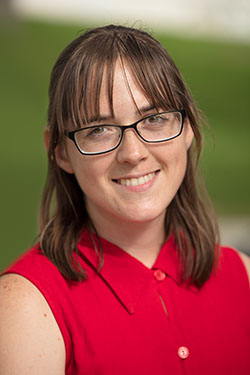 As editor for the Honors College, Samantha Kirby provides communications support and helps manage the Honors College website, social media and blog. Her work takes her all over, from research laboratories on campus to local corporation headquarters and beyond, but she always lands back at Gearhart Hall to share her experiences with the community. She is excited to be working with such a talented team to keep students up-to-date about everything honors!
Kirby graduated summa cum laude from the University of Alabama in 2013, where she earned a B.A. in French and a B.S. in linguistics. For two years she taught English as a Foreign Language at the middle school level in Daegu, South Korea, and has spent much of her time since traveling and walking in the woods. She's pretty sure she was a housecat in a past life.
She is currently pursuing an MFA in literary translation from The University of Arkansas.