Shalini Rana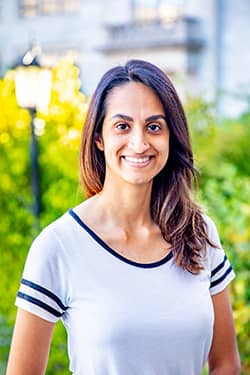 Shalini Rana is the graduate assistant for the Service Learning Initiative, where she helps students and faculty
across campus navigate the service learning process.
As a former Honors College student at Virginia Tech, Rana is excited to be a part of the honors community here at the University of Arkansas.
She received her B.A. degrees in both creative writing and professional and technical writing from Virginia Tech in 2018. Currently she is an M.F.A. candidate in poetry at the U of A.
Fun fact: through Virginia Tech's Honors College, she spent a semester abroad in Riva San Vitale, Switzerland as a member of the Presidential Global Scholars program.