Med School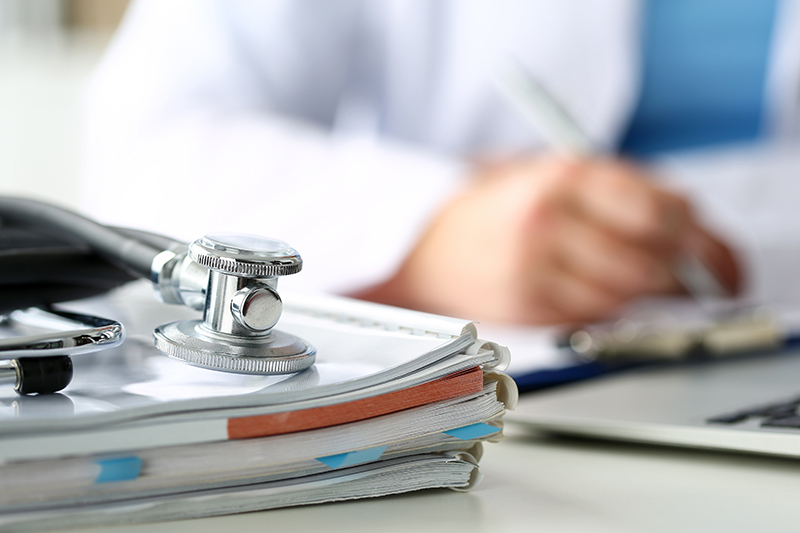 MED SCHOOL/HNRC 3901 (001)
WEDNESDAYS, 3:45-5:00 p.m., FALL 2021
MHER 162
Interested? Current students can apply online. Deadline: 11:59 p.m. Wednesday, March 31, 2021.
Questions? Contact John Treat.
Apply for Honors College Courses

The "doctor as healer" and the "genius doctor" are two common personae in the American psyche based upon popularized depictions of physicians and surgeons in media. And these prolific dramatizations often feed cultural and personal myths about what the life of a doctor can and will be. This Honors College Forum requires students to think critically about such popular depictions, as a way to enter conversations that help parse out fantasy from reality. Such critical analysis will become the starting point for students to engage in self-reflection as they begin composing authentic responses to the BIG THREE QUESTIONS med school admission committees want to know:
Why do you want to be a doctor?
What qualifications do you have to demonstrate your fitness for becoming a doctor?
What medically-related experiences have you had since deciding to become a doctor?
In addition to working through how to answer these critical questions, we will use this forum to help med school applicants develop a deeper awareness of some of the most important issues facing medical doctors these days, such as the opioid crisis, the relationship between the American Medical Association and the U.S. government, the increasing elderly population, and the rise of corporate healthcare.
Seminar objectives will be divided into three components:
Discovering authentic ways to address the big three questions med school admission committees want to know, through analysis of depictions of doctors in popular media.
Developing an understanding of the most prominent public health issues in contemporary culture that shape the daily practice of medicine and the outcomes of the patients that doctors treat.
Working with peers in a workshop format to review and revise the medical school application, including, most importantly, the personal comment essay.

About Mack Ivey and Monica Moore: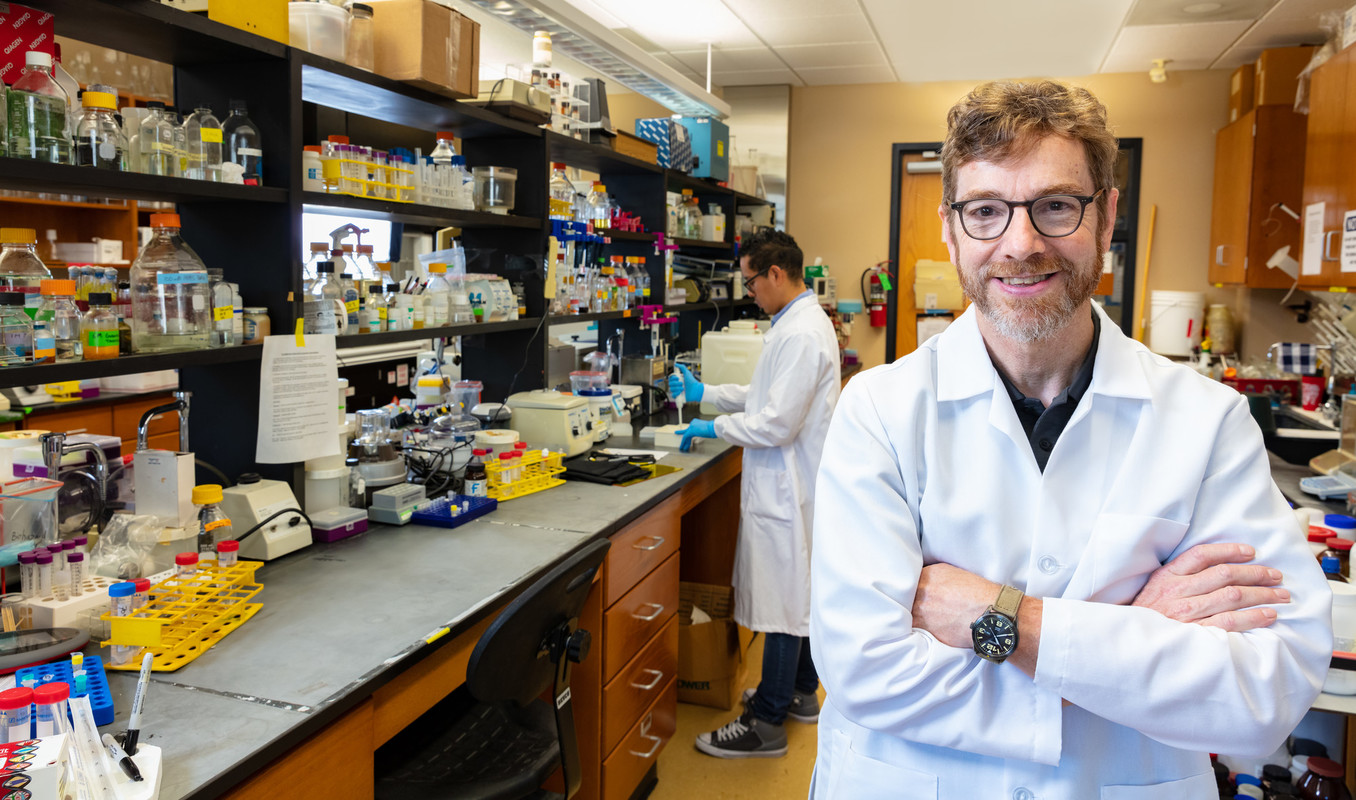 Currently the Liebolt Chair of Premedical Sciences, Dr. Mack Ivey is a leading faculty participant in helping U of A undergraduates on the premed track navigate the process of becoming a competitive med school applicant, from working as a mentor to help students select premed "core" and "supporting" course work to discovering opportunities for professional development as part of building a competitive premed portfolio/AMCAS application, and from guiding student leaders of the Alpha Epsilon Delta undergraduate honors RSO for premed students as a faculty mentor to organizing faculty, staff and deans who comprise the Premedical Advisory Committee at the University of Arkansas.
Ivey earned his Ph.D. in biochemistry from the University of Georgia in 1987. After a post-doc fellowship at Mount Sinai School of Medicine in New York, he joined the faculty of the University of Arkansas Department of Biological Sciences in 1992. His research projects include studies of the disease-causing processes of C. difficile and NASA-funded studies related to Mars and planetary protection. He is a member of the Fulbright College Honors Council, served as associate chair for the U of A Department of Biological Sciences, and was honored with a Distinguished Faculty Award by the U of A Honors College in 2015. One year prior, Ivey "emerged victorious" in the inaugural Life Raft Debate sponsored by U of A Housing and Fulbright College of Arts & Sciences.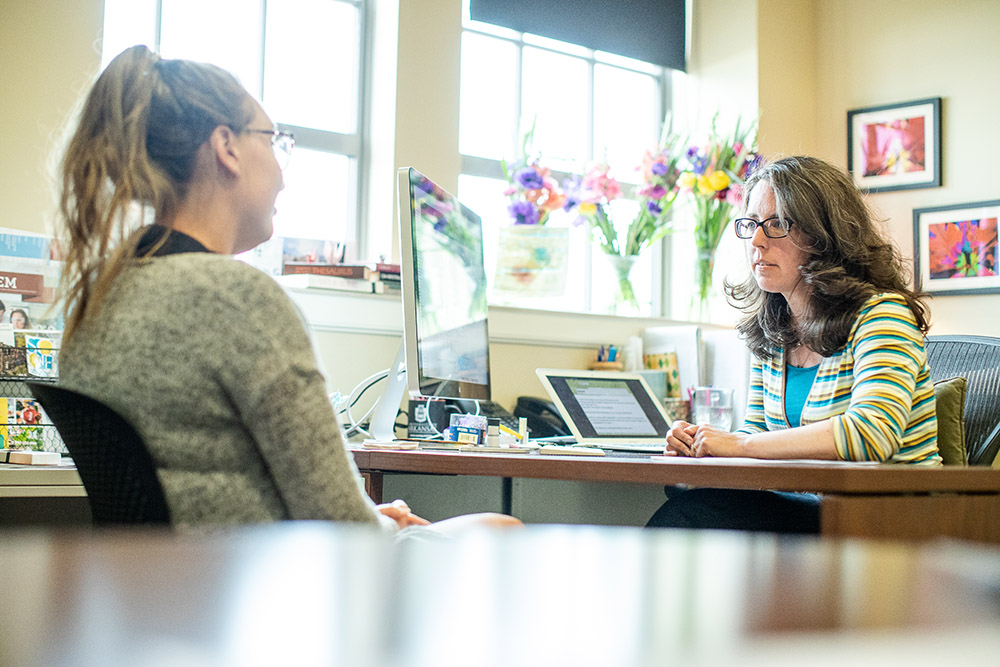 Monica Moore earned her M.A. in communication from the University of Arkansas in 1996 and joined the community of faculty, staff and students as assistant director of recruitment in the Office of Admissions in 1997. Since joining the Fulbright Advising team in 1999, she has developed an expertise in mentoring students. After serving as assistant director for honors studies in the Fulbright College of Arts & Sciences, she deepened her understanding of the field of communication studies while completing course work toward a Ph.D. at the University of Minnesota-Twin Cities. The insight she brings to the table, and in conversation with students enrolled in this HNRC Forum, includes helping students understand the rhetorical, discursive formations that guide cultural perceptions/understanding of the field of medicine and also the "dwelling places," as conceived by Aristotle in Nicomachean Ethics, that inform the personal, individual understanding of what med school applicants can/must say about what they have to offer the medical profession in narrative form.