Honors Thesis
The honors thesis is a rewarding capstone experience for students and a gateway to research and other creative work beyond the undergraduate years. The thesis is tailored to your field of study and may range from three pages of mathematical formulae to an original orchestral composition or a group of short stories. Each college or school has its own set of deadlines and specific guidelines; contact the honors program director in your college for more information.
All students working on an honors thesis will be guided by a faculty mentor. Once you have completed your research and documented your work in the thesis, you will present your work to your mentor and in some cases, a committee of faculty members in related disciplines. A number of thesis students have the opportunity to present their research in a public venue, such as a poster presentation within their college or a state conference for undergraduate research.
Plan to devote a significant portion of your time to your research and the development of your thesis (it's not just another research paper!). Our best advice: take it step by step. Honors College faculty and staff and your honors program director are here to help you along the way.
Some keys to success:
Seek out faculty members whose work interests you and ask them about current research in your field of interest. It's not too early to begin these conversations in your freshman year!
Begin thinking early about research topics or creative work that you would like to pursue. Deadlines for selecting a thesis topic vary by program; in general, most students select their thesis topic by the end of their sophomore year, at the latest.
Attend thesis presentations and poster sessions by other honors students, and ask questions about their research and writing process.
Will your research require travel to an archive or laboratory? We may be able to help - apply for a research grant.
Meet regularly with your faculty mentor throughout the research and writing process, to ensure that you're staying on track.
Looking for help getting started with the honors research process? Attend the Honors Research Conference! This event will help demystify the honors thesis experience.
Check back here for the Fall 2020 conference date.
Your college's honors programs sets the specific guidelines for your honors thesis. Check out the honors program pages below for additional resources and guidance.
Does your research involve addressing a topic or a concern for someone in the community locally, across the nation, or around the world? If so, your research could qualify for service learning designation!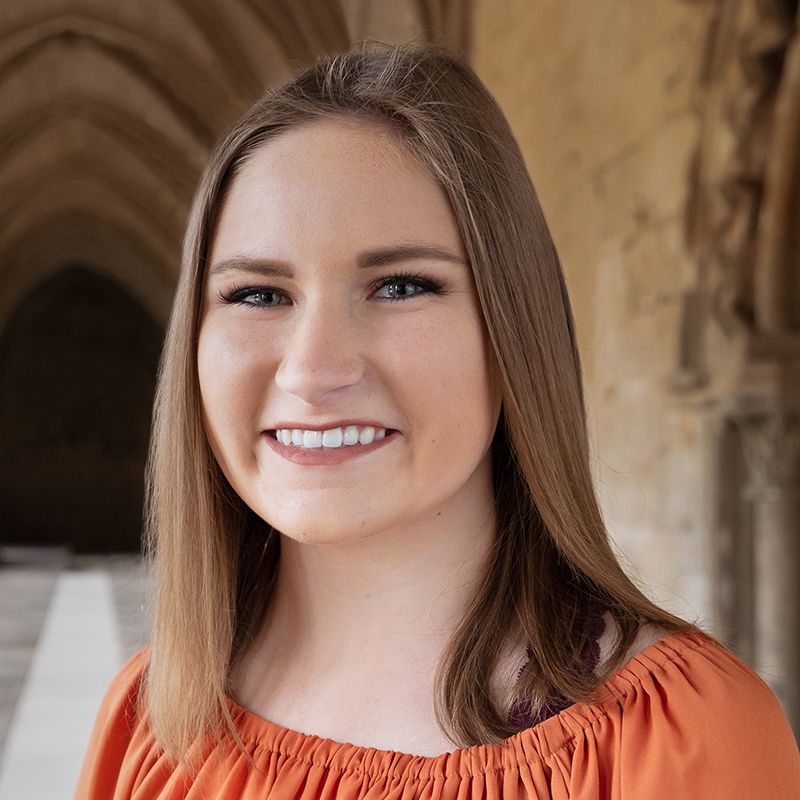 "My thesis project honestly just fell in my lap. Dean Coon assigned me a monastery full of female power for my Honors Passport presentation and I quickly became obsessed. I love that I am getting to utilize my Spanish minor to bring a unknown aspect of female monastic history to a new audience."


-- Darci Walton
history and anthropology

View video.