Travel Grant Documentation
Travel Grant Documentation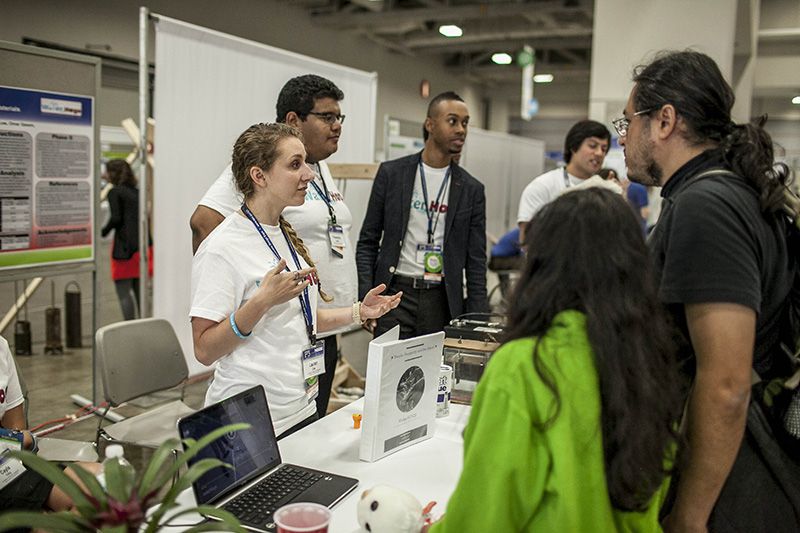 All Honors College travel grant recipients are required to submit a blog post and photograph. Extended and Short-Term Research travel grant recipients are also required to submit a written report.
How: Fill out the appropriate Travel Grant Documentation form.
When: These materials should be submitted within two weeks after you return from funded research travel. We will review and use as needed for Honors College presentations, publications and the Honors College blog.

Need inspiration? Visit the Honors College blog.
Presenting your work at a conference? Be sure to credit your grant by including the Honors College logo and the following acknowledgement in your presentation materials: This research has been supported by an Honors College grant.
Blog post
All travel grant recipients should submit a blog post.
Length: between 500 and 1,000 words
Start by providing context for the reader: Describe your research and its impact so that a high school student or reporter could understand it (2-3 sentences max). Please include your name, major(s) and any minor(s) so that we can properly identify you.

We want to know the details about your experience:
Tell us about your trip: where did you go, and why?
How did the trip help you move forward in your research?
Did you receive any feedback on your work? Tell us about it!
How did the trip contribute to your professional development? Any opportunities to network?
Did you meet peers and/or experts in your field? How did that help you?
Did you present your work at a conference? If so, tell us what you have learned from that experience.
If you attended a conference, do you have any advice about this event to share with other students?
If you visited an archive, do you have any tips about how best to prepare for the experience?
What's next for you?
Photograph
All travel grant recipients should submit a photo.
Submit one high-resolution, print-quality digital photo (JPG or PNG; use the highest resolution setting available on your camera). If possible we'd prefer an action shot – for example, we'd love to see a photograph of you presenting your work at a conference, conducting research in the field or working in an archive.
Be sure to submit image as a separate file (not embedded in a Word document). You can upload one photo on the form; feel free to submit more to hcrsrch@uark.edu.
Written Report for Short-Term or Extended Research Travel Grant
Report should be 4-6 pages. This report is only required of Short-Term Research Travel Grant or Extended Research Travel Grant recipients.
In addition to the details request in your blog post (and yes, it's okay to reuse content from your blog post in your report), be sure to address these questions:
Give a detailed summary of your research activities during this travel, including your discoveries and conclusions.
How have your research activities and travel contributed to your thesis?
Who is your mentor? Tell us how you worked together on this project.
How has this funding helped you reach your academic and professional goals?
Looking for the old Travel Grant Documentation form for a Travel Grant awarded during the 2016-2017 school year? You can find that form here.
Questions about travle grant documentation? Contact Chelsea Hodge at cew003@uark.edu or 479-575-3127.