Jennie Popp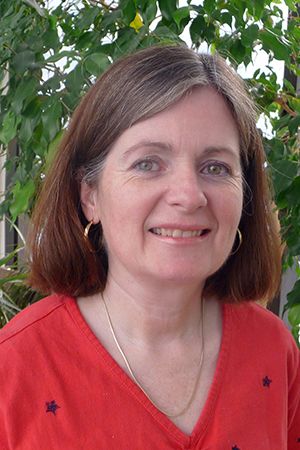 Jennie Popp, interim associate dean of the Honors College, co-director of the University of Arkansas Service Learning Initiative and professor of agricultural economics and agribusiness in the Dale Bumpers College of Agricultural, Food and Life Sciences. Peace Corps service in West Africa inspired Jennie Popp's interest in agricultural economics. In particular she is concerned with managing natural resources to improve soil and water quality and the development and implementation of agricultural and environmental policy.
Popp helped create the agricultural component of the university's interdisciplinary service-learning program in Dangriga, Belize, which was initially funded with seed money from the Honors College. Under her leadership, students created demonstration gardens at a local school and city park and distributed Moringa tree seedlings, a fast-growing "superfood" that could help relieve some of the nutritional needs of the community. Last summer, the students built a seedling house that will allow an agricultural high school to propagate their own seeds, expand their school farm and generate some income.
An active member of Bumpers College's honors committee since 2007, Popp has directed five honors theses that resulted in three national student awards from the American Agricultural Economics Association. She has also served on five additional honors defense committees and played a critical role in developing the new interdisciplinary sustainability minor.