Retro Readings
ABOUT RETRO READINGS
In our Retro Readings courses, students receive a "Great Books" experience, the hallmark of a liberal arts education. Faculty experts partner with honors students from all colleges in a 75-minute, seminar-style discussion in which they view classic works through a contemporary lens. Courses may focus on an author, an artist, a composer or even a revolutionary idea.

Interested? Here is the Spring 2019 Retro Readings application form. The deadline to apply is 11:59 p.m. Thursday, October 25, 2018.
Class will meet Tuesdays, 5-6:15 p.m., Spring 2019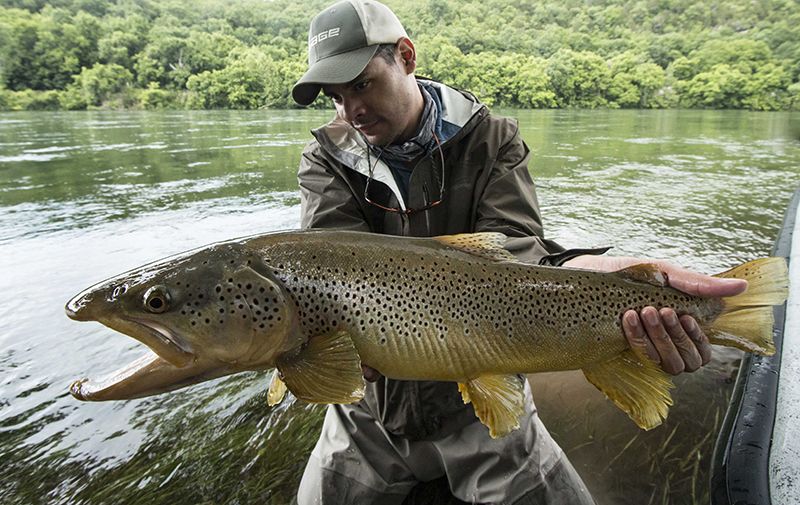 Angling has captured imaginations in literary works from Dame Juliana Berners' The Treatise of Fishing with an Angle in the fifteenth century to Ernest Hemingway's Old Man and the Sea in the twentieth. It has also inspired the creation of visual and audio art. Indeed, with its parallels to humanity's ongoing search for truth and purpose in life, angling continues to inspire studies, stories, metaphors and myths.
As such, this course takes a careful look at examples of classic and contemporary representations of fishing in literature and popular culture. While students will find that some texts assume an audience of anglers, they need never have picked up rod and reel to appreciate the insights discovered via our narratives and images for fishing. By the end of this course, however, students may feel compelled to find some fish "lies" of their own to contemplate the underlying meanings and rich questions that surround the art of angling.
Geffrey Davis is the author of two poetry collections: Revising the Storm​ (BOA Editions 2014), winner of the A. Poulin, Jr. Poetry Prize and a Hurston/Wright Legacy Award Finalist, and Night Angler (BOA Editions 2019), which recently won the prestigious James Laughlin Award. Davis also writes nonfiction about angling, family and recovery. His work has been published in Crazyhorse​, ​Mississippi Review, New England Review, ​New York Times Magazine, The New Yorker, Nimrod, PBS NewsHour, Ploughshares, Poetry Northwest and elsewhere.
Class will meet Monday, 5-6:15 p.m., Spring 2019
Presidents through the centuries have used the power of the office to speak directly to the American public during moments of historical consequence. Some of the greatest speeches, for example, were made in the shadow of war, such as Lincoln's Gettysburg Address or Roosevelt's entreaty to Congress to declare war on Japan. In other instances, presidents such as Washington and Eisenhower used farewell addresses to warn the public of what they viewed as looming threats to domestic tranquility. More recently, presidents have used their platform to announce ambitious programs, such as Kennedy declaring his intention to get to the moon or Johnson introducing his vision for the Great Society program. Today, it is difficult to imagine a president making a significant announcement or decision without making some form of public address to the nation.
Each week during Presidential Speeches, the class will study a different speech that is considered to be of great consequence. The class will analyze each speech, focusing not just on the language used, but also the historical context surrounding the address, with consideration to what determines a speech's lasting power, how to measure a speech's impact on public opinion and mood, and the evolution of speech rhetoric through the years. All honors students, regardless of their place on the political spectrum, are invited to apply for Presidential Speeches.

Noah Pittman currently serves as the assistant dean of enrollment for the Honors College. He completed a M.Ed. in higher education leadership and a Ph.D. in public policy at the University of Arkansas, where his dissertation on the Arkansas Scholarship Lottery and its effects on college participation in the state earned him the William Miller Dissertation Award from the university's public policy program. His previous teaching credits for the Honors College include the recent Forum offerings Midterm Elections, Trump 365 and Tracking Trump & Hillary, all of which followed and analyzed aspects of our current political climate since the most recent presidential election.
Class will meet Thursdays, 5-6:15 p.m., Spring 2019
The Quran is a central Islamic religious and cultural artifact, and should be studied in its historical context as well as for how it has engendered a wide range of thought and practice. Students will glimpse an array of Sunni and Shia as well as Sufi approaches to the Quran, along with modern feminist and LGBTQ approaches to the text. With this in mind, students in this course will explore a wide variety of academic perspectives on the Quran, drawing from myriad subjects including religious studies, rhetorical analysis, gender studies and translation. This religious text offers a rich foundational platform from which to study traditional Islamic views and their influence on both historical and contemporary Muslim devotional practices. Students will examine the Quran as scholars, examining revisionist as well as traditional views about its genesis, exploring its treatment of Biblical figures, and comparing different translations of the work. The course will focus on a range of literary and cultural approaches to the text, from orientalism to translation studies.
This Retro Readings course will allow students to garner a deep scholarly understanding of many of the current and classical interpretative debates about the Quran, as they compare and cross-reference different critical academic views on the holy book of the Islamic faith.
Mohja Kahf is the author of Western Representations of the Muslim Woman, the novel The Girl in the Tangerine Scarf and poetry books E-mails from Scheherazad and Hagar Poems. Since 1994, she has introduced new courses at UA such as Arab Women Writers, The Quran as Literature, Arab American Literature, and Literature of Spain from 711 to 1615. She was born in Syria and is a member of the Syrian Nonviolence Movement. She was honored in 2018 by the NWA Black Democratic Caucus for Lifetime Achievement in Inclusion in Education.