Entrepreneurship/New Venture Development
Entrepreneurship/New Venture Development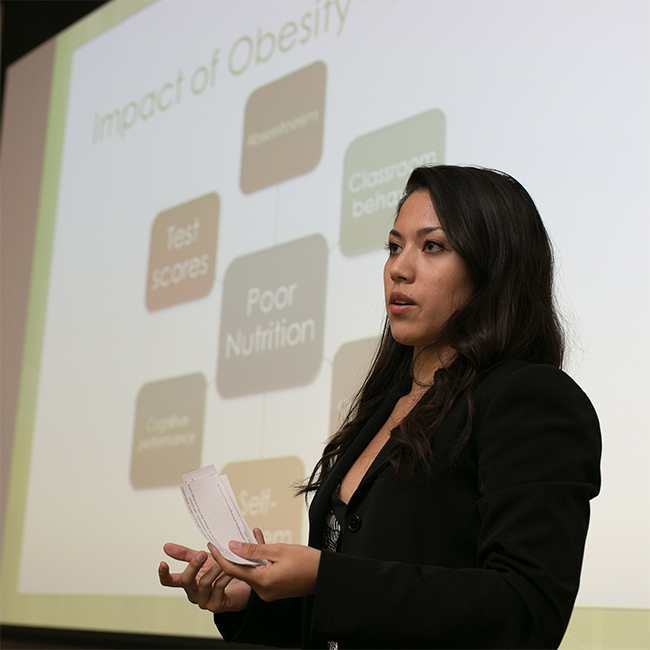 Have you ever thought about starting your own small business? The goal of New Venture Development is to prepare you to do just that. This involves learning how to evaluate the business options you could go into and how best to enter that business for a high probability of success over the long haul.
The course is organized around participation in a group business planning project and listening to and talking with real entrepreneurs (guest speakers) who started and/or operate their own successful small business ventures. Students will also be exposed to people who help provide financing for such ventures.
For a final project, students work in a team and develop a business plan for a new venture. They must convince their peers that is viable, likely to succeed and potentially worthy of their investment. Some of these teams will enter their plans in the Governor's Cup Business Planning Competition and win cash prizes of up to $58,000 (or more).
Past business plans have included:
Auto plastic recycling
Biodiesel plant in NW A
On-line plant and materials design and ordering system
Restaurant pagers that have customized ads on them
Motorcycle accessory for sport bike riders
Greeting cards made of seeded paper (that grow into plants)
Quantum dot tape for trail marking
Health club for expectant mothers
Green roof business
Design your own yard software
Hydroponic farming
Tania Schmitfranz, pictured above, pitched for startup The Green Tray, a service that would help schools provide healthier meals. She notes the lasting impact New Venture Development had on her life:
"Health has always been a core part of my lifestyle, and Jeff [Amerine, Director of Technology Ventures] took note of it. His encouragement helped me realize, that's what I need to do with my life."