Signature Seminars
About the Signature Seminars/HNRC 4013H
The Honors College offers Signature Seminars on cutting-edge topics taught by top professors, who are named Dean's Fellows in the Honors College. You must apply to participate, and if admitted, will be designated a Dean's Signature Scholars – a great plus for your resume. These seminars give you three hours of honors credit and in some cases, may also satisfy requirements specific to your degree. Please consult individual course pages for more information.
Interested? Mark your calendar now for these public lectures introducing topics for our Fall 2018 Signature Seminars (we will also be streaming on Facebook Live!):
Mark Killenbeck, "Free Speech," Wednesday, Feb. 7, 2018, 5:15-6:15 p.m., Gearhart Hall Auditorium (GEAR 26)
Tricia Starks, "Bad Medicine," Wednesday, Feb. 14, 2018, 5:15-6:15 p.m., Gearhart Hall Auditorium (GEAR 26)
Eric Wailes, "Water Scarcity," Wednesday, Feb. 21, 2018, 5:15-6:15 p.m., Gearhart Hall Auditorium (GEAR 26)
Edmund Harriss & Carl Smith, "Place in Mind," Wednesday, April 11, 2018, 5:15-6:15 p.m., Gearhart Hall Auditorium (GEAR 26)
Students, here is the link to the Fall 2018 Signature Seminars application form. The deadline to apply is midnight Wednesday, March 28, 2018.
Here is the link to the August 2018 Signature Seminar: Place in Mind application form. The deadline to apply is midnight Tuesday, May 1, 2018.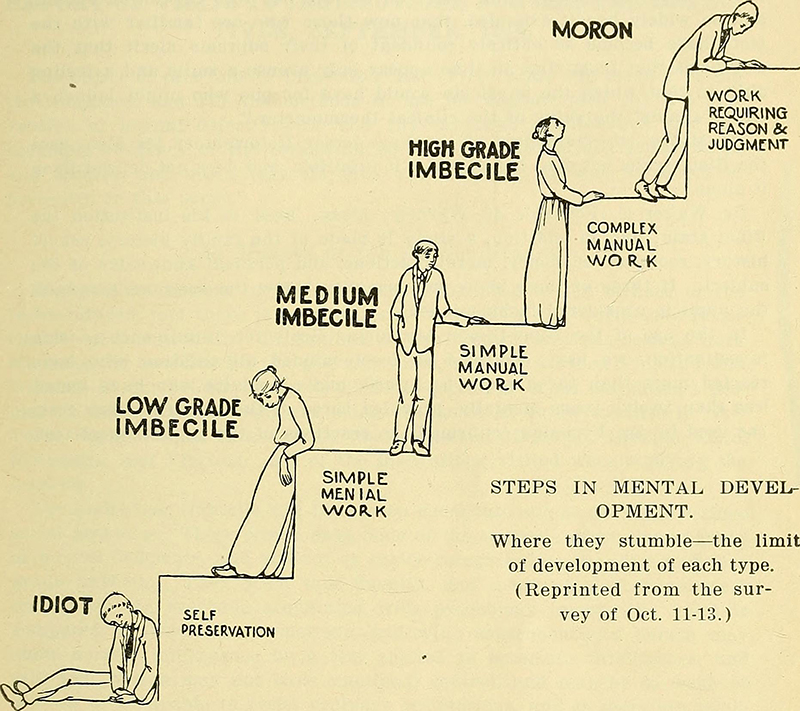 Class will meet Tuesday/Thursday, 9:30 - 10:45 a.m., Fall 2018
In the early age of medicine, there was precious little a physician could do in the face of sickness besides follow the Hippocratic dictum to "first do no harm." Even in that, they often failed. Healing was often accidental, if it occurred at all. Still, having the ability merely to name the dread disease from which a ruler or loved one suffered, physicians gained power.
This came not just from their guidance in the face of disease and death. As medicine entered into the modern era, medical authorities became tools of the state in a quest for power, and helped bolster an entire bureaucratic structure which used medicine to control people who might threaten white patriarchal authority.
This course will demonstrate how those who disturbed order or menaced authority were medically defined as deficient, abnormal or aberrant. Students will explore how modern, Western states used medicine to define and control their subjects, to incarcerate and harm those seen as deficient and to sterilize and kill those considered dangerous.
Tricia Starks is a Master Teacher in the history department in Fulbright College and a Student Alumni Board Teacher of the Year. She has taught courses in the history of medicine, world history, Russian and Soviet history, and gender history. Her primary area of expertise is the history of medicine in Russia and the Soviet Union.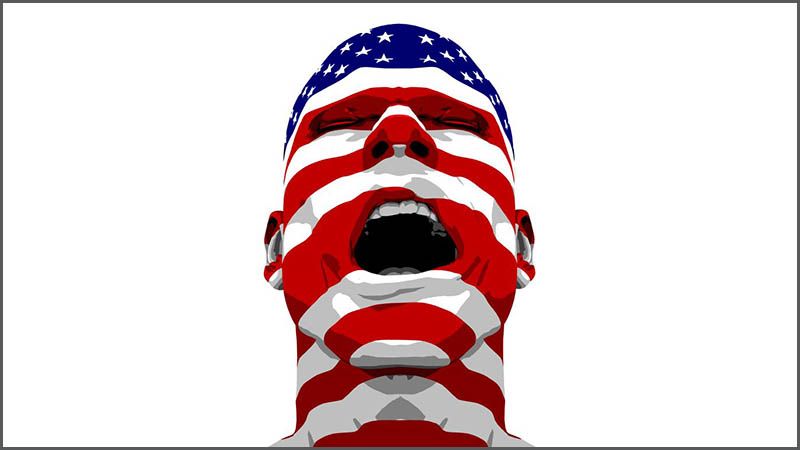 Class will meet Wednesdays, 2-4:50 p.m., Fall 2018
The American political system prides itself on a national commitment to the value and virtues of "free speech." The Free Speech Clause in the First Amendment is a unique constitutional guarantee that celebrates a "marketplace of ideas" in which you are encouraged to counter speech you disagree with using more speech. This commitment to the primacy of ideas is commendable but, taken literally, runs the risk of glossing over a central truth: words can and often do hurt and offend, and many segments of the population are justifiably wary of "free speech" that impinges on their values and individual dignity.
This Signature Seminar will examine both the national commitment to free speech and the realities of several central premises that comprise the Supreme Court's approach to speech. The goals of this course will include understanding the principles that inform these doctrines, the rules that govern their implementation, and the virtues and limits of a robust commitment to free speech.
Mark Killenbeck has been a member of the law faculty at the University of Arkansas since 1988 and teaches Constitutional Law, the First Amendment, and American Constitutional History. His research revolves primarily around federalism, American constitutional history, and affirmative action and diversity.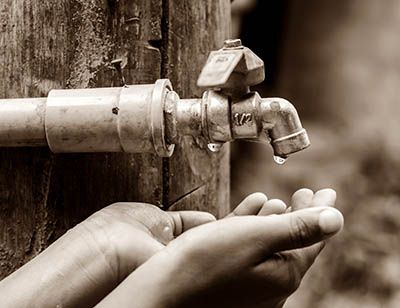 Class will meet Tuesdays, 2-4:50 p.m., Fall 2018
Water scarcity is one of the most critical problems facing society today: one-quarter of the world's population experiences water shortages; they affect every continent. Even though global freshwater resources are sufficient for seven billion people, they are unevenly distributed and much is wasted, polluted or managed unsustainably. In addition to its necessity for physical vitality, water plays a significant role in cultures around the world, being front and center in many conflicts, mythologies, religions and arts.
This course will focus on deepening our understanding of the cultural importance of water and on the future of coping with water scarcity and sustainability. Students will also delve into various examples of water policy and management as it pertains to politics, engineering and technology.
Eric Wailes is known for his work on the economics of the global rice economy and food security, and has written or coauthored more than 120 scientific papers on the subject. He has worked in more than 35 countries and has developed two global rice economic models, used by major international organizations and universities. He currently serves as Distinguished Professor and L.C. Carter Endowed Chairholder in the Department of Agricultural Economics and Agribusiness.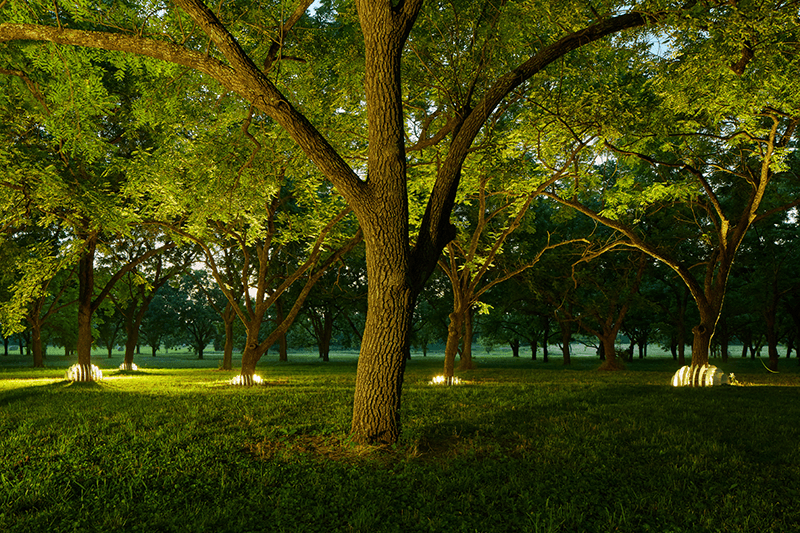 Class will meet Monday - Friday, 9:30 a.m. - 12:55 p.m., August Intersession 2018
This course will begin with students' personal perceptions of the Gearhart Hall courtyard and, working together, we will draw on the power of many different disciplines to (re)contextualize the area. In particular we will consider how to study the courtyard as an abstract space and a place of memory and emotion. Using the spatial setting of the courtyard, we will delve deeply into many different ideas of what makes a place a place, and how that might be expressed. Together we will produce a folio of work that provides ideas for an artistic intervention for the Gearhart courtyard that demonstrates to the whole campus community the value of cross-disciplinary collaboration and creativity.
Edmund Harriss is a mathematician and mathematical artist, driven by a passion to communicate the beauty and utility of mathematical thinking beyond the discipline. His mathematical research is in discrete geometry studying the structure of tilings and patterns, themes that also influence his artwork. His work has appeared in the Proceedings of the National Academy of Science, Nature and the Notices of the American Mathematical Society.
Carl Smith is an Associate Professor of Landscape Architecture in the Fay Jones School of Architecture + Design. He is also a Chartered Landscape Architect in the UK. His primary research focuses on the implementation of sustainable design and development, and the experience and communication of place. Smith is primary author of the book Sustainable Residential Landscapes: A Checklist Tool, and he has been widely published in scholarly journals and professional publications.