Admissions Requirements
To enroll in the Honors College as a new freshman, you need the following credentials:
3.50 high school GPA, except for students entering the J. William Fulbright College of Arts & Sciences or the Sam M. Walton College of Business, each of which requires a 3.75 GPA. Please note: Extra weight is given for Advanced Placement, International Baccalaureate, and Dual Enrollment courses in calculating GPA, provided these courses are clearly indicated as such on the official high school transcript.
28 ACT or 1310 SAT. Honors admission is based on your highest composite ACT or SAT score, not on superscores.
If you don't meet the requirements for honors when you enter the University of Arkansas, or choose not to join the Honors College at that time, you may join as early as the end of your first semester by achieving a university GPA of 3.50. The one exception is for students enrolled in the Sam M. Walton College of Business honors program, which requires a university GPA of 3.75 over two semesters.
For students interested in joining the Honors College after one or more semesters, the ACT or SAT score is not considered at all, only your academic record at the university.
Visit Apply for more information on the Honors College application process.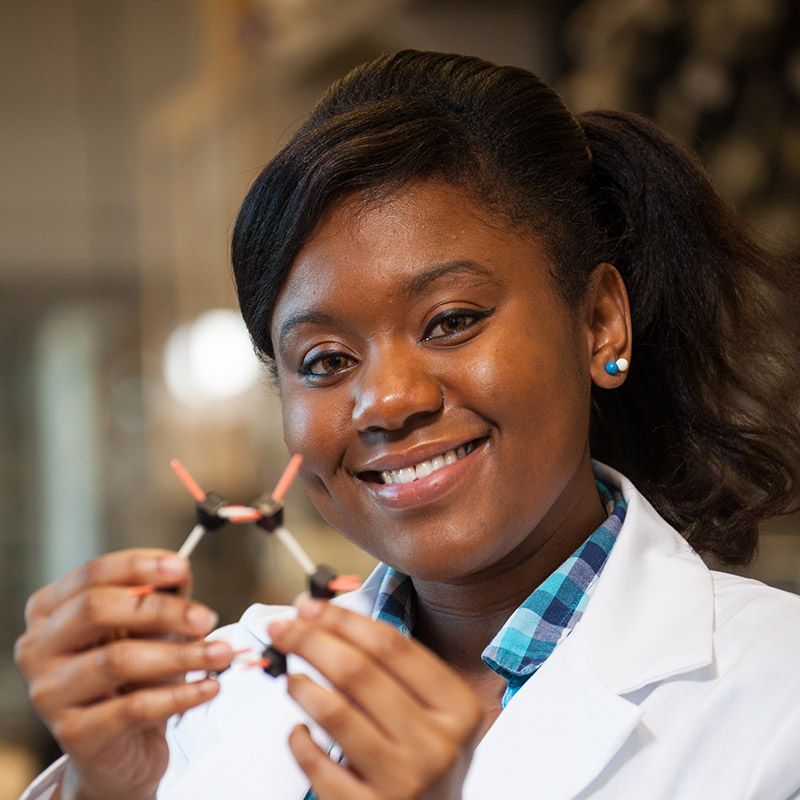 "I get the best of both worlds. If chemistry is based on fact and analysis, then drama is a release from that – exploring the mind, exploring the emotions, exploring the human experience."

--Kanesha Day, biochemistry and drama
Read Kanesha's profile
.