Apply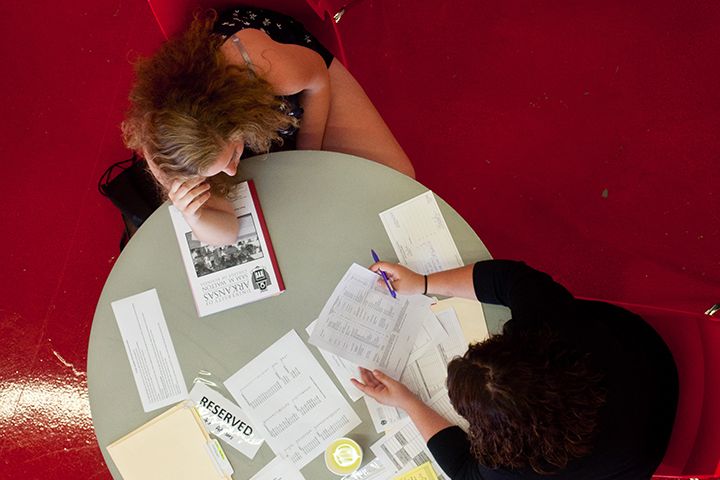 We're glad that you're considering the University of Arkansas Honors College! As a member of our community of outstanding students and professors you will take challenging courses and pursue original research and creative endeavors, both on campus and around the world.
With these opportunities come responsibilities.
Students who join the Honors College commit themselves to completing the honors requirements in their major and graduating with honors. Before deciding if the Honors College is right for you, please review the honors program graduation requirements in your college.
Are you a U of A student or transfer student to the U of A? Visit Current and Transfer Students for details on how to apply.

Are you a high school senior? See below for our step-by-step clickable infographic on how to apply.
*Please note that both the Sam M. Walton College of Business and the J. William Fulbright College of Arts & Sciences require a 3.75 high school GPA in order to be eligible for honors admission. The Honors College also only considers ACT/SAT composite scores for admission.