At the University of Arkansas, an honors education means more than just innovative classes and talented professors. The world is your classroom, thanks to our study abroad grants. And our research grants support original work that can propel you to top professional schools and graduate programs. The Honors College also offers generous fellowships and scholarships to help fund your education. If you would like to spend the next four years exploring your world and discovering your future, the Honors College is the place for you.
New Freshman Students
Are you a high school senior? Now is a great time to apply to the Honors College! Once you've been admitted, you can sign up for honors orientation sessions and enjoy all the benefits we offer from day one on campus. Honors admits will also be eligible to live in honors freshman housing, including Hotz Honors Hall.
Current & Transfer Students
Just learned about us? If you're a freshman or sophomore on campus, it's not too late to apply to participate in the honors experience. As an honors student, you can sign up for honors seminars, benefit from priority registration and compete for the more than $1 million in grants that we award each year.
Fellowships
As an Honors College student, you can do more than just write papers and take tests. You could work on new treatments for cancer, write an original novel or play, or travel to Africa to help serve the needs of isolated populations.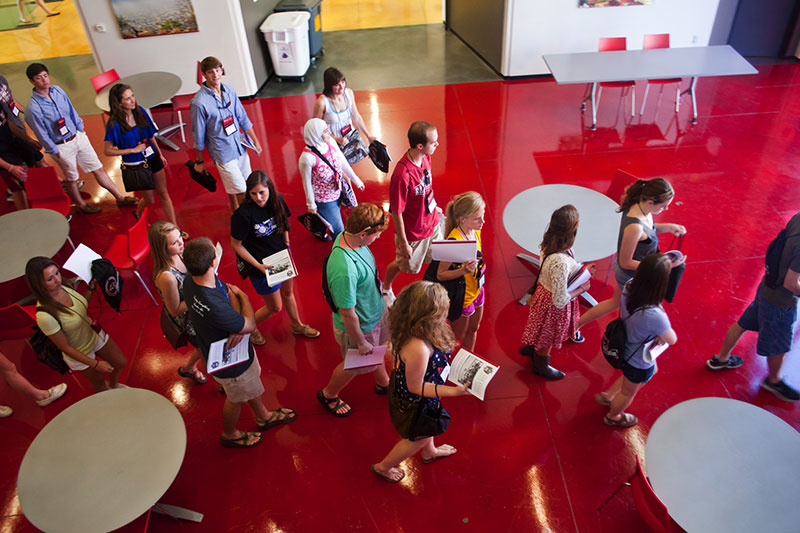 AP & IB Credit
We honor the work you have done in Advanced Placement and International Baccalaureate courses prior to your arrival on campus. These courses prepare you well for the rigors of college coursework and may allow you to pick up a second major or several minors en route to your degree. The U of A online catalog has helpful charts that detail how AP credits and IB credits may be used to satisfy specific courses offered by the university.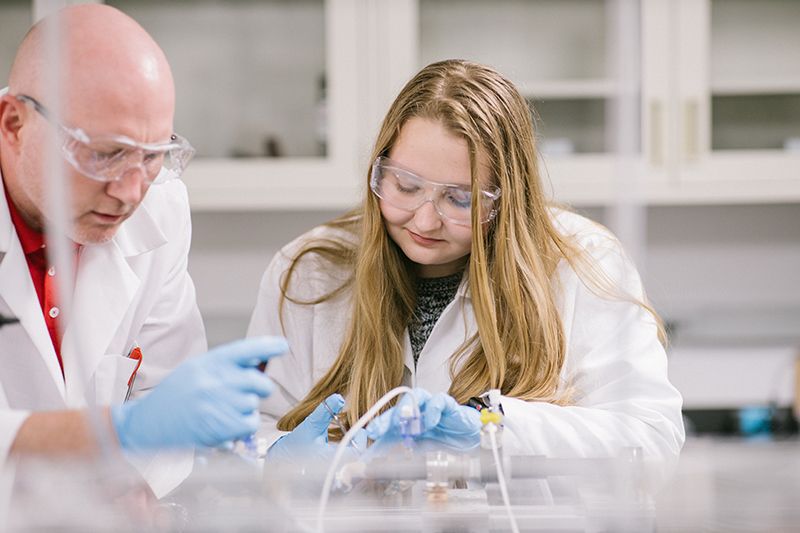 National Merit Scholars
You will become a National Merit Scholar if you list the U of A as your first choice to the Merit Corporation.
Merit Scholars are also competitive for

Honors College Fellowships,

Study Abroad Grants, and

Research Grants.
The U of A awards the Chancellor's Merit Scholarship, valued at $40,000 over four years, to all National Merit finalists who are not offered a fellowship from the Honors College.
Honors Housing
You want to have fun ... and make good grades. We've got you covered!
If you're an incoming freshman enrolled in the Honors College, be sure and check out Hotz Honors Hall. Hotz has been extensively renovated and updated and offers amenities like a fireplace, ping pong table, pool table, workout room, music room, study areas and a small theater.
Path Program
The Honors College Path Program prepares exceptional high school students from underrepresented populations to excel at the University of Arkansas. Once here on campus, we will pair you with peer and professional mentors who will help you make the most of your college experience. The Path Program encourages academic success and leadership development for each student. Our students have secured internships and participated in leadership experiences on campus and beyond.
Supply Chain Management & Information Systems
Nick came to the U of A with multiple Advanced Placement credits, which has allowed him to pursue two majors along with minors in history and political science.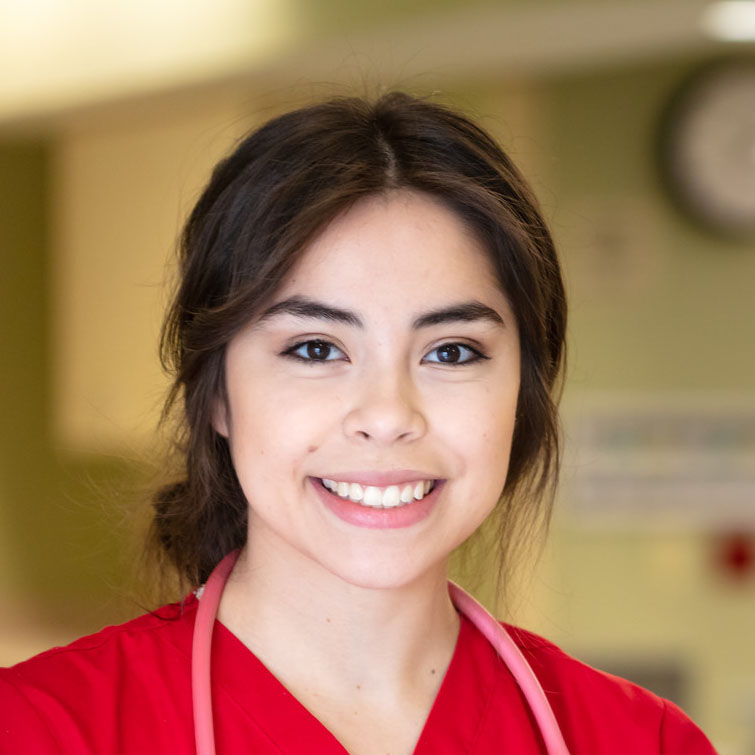 Nursing
Her ultimate goal is to earn her Family Nurse Practitioner certificate and open a clinic in rural Arkansas, to provide easier access to medical care for those who might otherwise struggle to find it.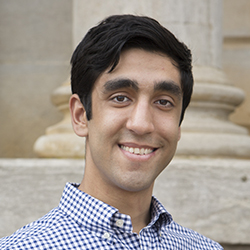 Chemistry & Physics
Armin is an honors chemistry and physics double major, a Bodenhamer Fellow, and the recipient of the Goldwater Scholarship, a national award that recognizes mathematics, science and engineering students planning careers in scientific research.
For High School Teachers and Counselors
Let's face it, applying for college is a big job – we're glad you're there to support ambitious high school students. Visit this page to find tips on applying for academic scholarships, making the most of campus visits, preparing effective letters of recommendation, and practicing for fellowship interviews. Thank you for helping future honors scholars!