For High School Teachers and Counselors
For High School Teachers and Counselors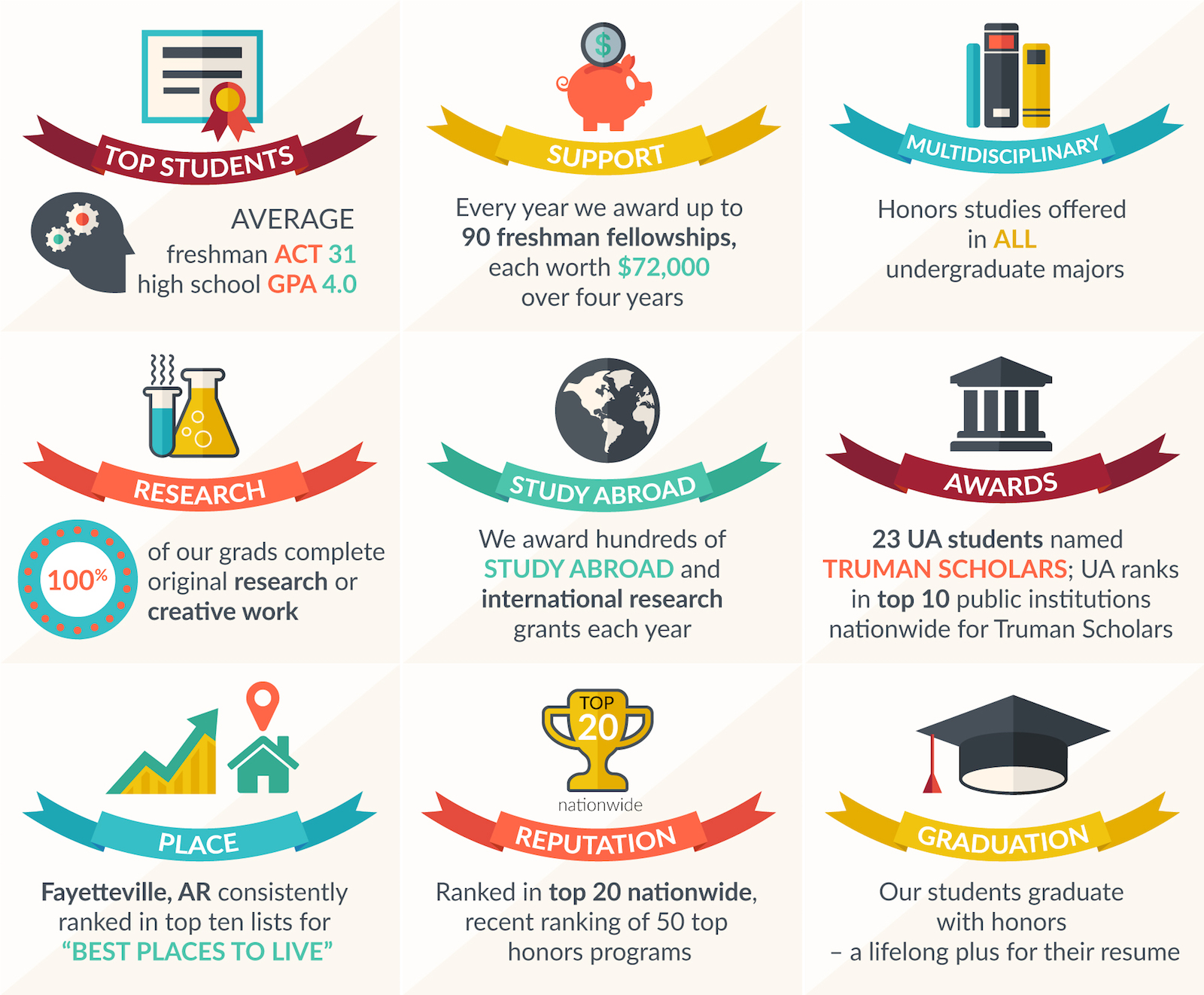 The University of Arkansas Honors College brings together more than 3,500 high-achieving undergraduate students and some of the university's top professors to share transformative learning experiences. Honors students enjoy small, in-depth classes, priority registration, competitive grants for study abroad and research activities, and the option to live in specialized honors housing.
The Honors College has a number of "tips" blog posts designed to help students with the admissions process. These include blog posts on:
Each year, the Honors College publishes A+ Magazine, which includes great features on everything from student research with faculty to our innovative curriculum and study abroad programs. We encourage you to read the online edition of A+.
The Honors College recruitment staff is more than willing to visit your school to promote our program and to help students prepare for the college application process. In the past, we have done everything from general presentations about the Honors College in classrooms to participating in a school's "Summer Boot Camp" for students preparing to apply to college. To request a visit from the Honors College, please fill out our speaker request form.
To contact the Honors College, you can call us at 479-575-7678 or honors@uark.edu. You can also get contact information for individual staff members from our online directory.
Looking for general information for your students applying for admission to the University of Arkansas, such as where to send a transcript or how your student can set-up a campus visit? Be sure to check out the Counselors Page on the undergraduate admissions website.