National Merit Scholars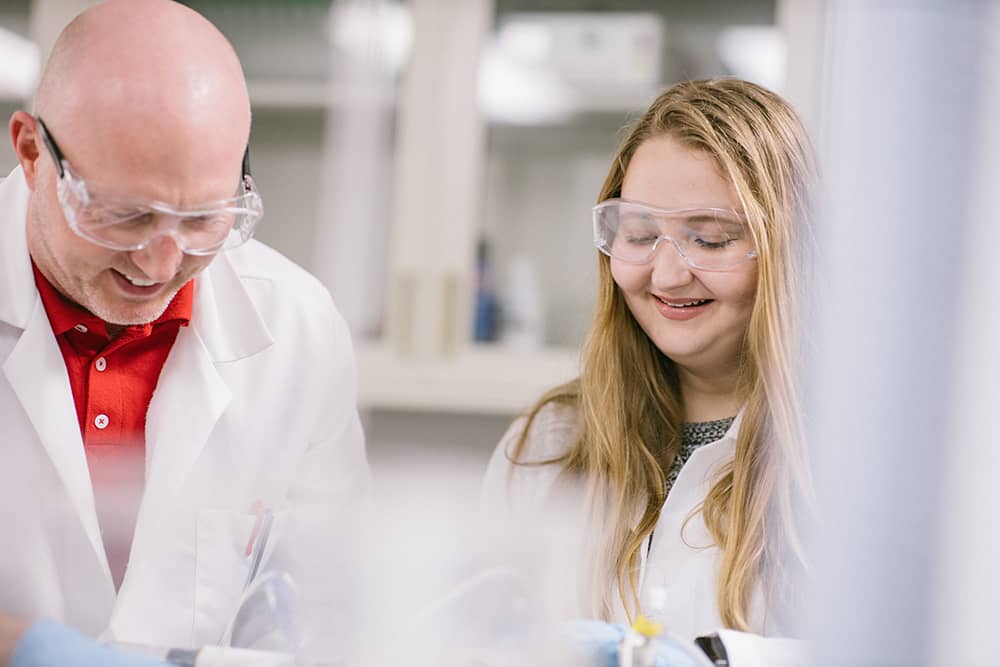 The University of Arkansas welcomes National Merit finalists to campus.
You will become a National Merit Scholar if you list the U of A as your first choice to the Merit Corporation.
Merit Scholars are also competitive for Honors College Fellowships, Study Abroad Grants, and Research Grants through the Honors College.
The U of A awards the Chancellor's Merit Scholarship, valued at $40,000 over four years, to all National Merit finalists who are not offered a fellowship from the Honors College.
National Merit Scholars enjoy an active honors community in our beautiful facilities: Hotz Honors Hall and Gearhart Hall.
We also offer a rich academic experience to National Merit Scholars. Take Olga Brazhkina, a biomedical engineering major who has been involved in hands-on research since her freshmen year. She's working in Dr. Morten Jensen's Cardiovascular Biomechanics lab to study how venous valves, which help to push blood back the heart, begin to fatigue and malfunction over time. Olga has also packed in plenty of study abroad in her four years at the university, exploring topics from art history and economics at the U of A's Rome Center to human and animal interactions in New Zealand and Australia. Olga was named a Barry Goldwater Scholar, which provides up to $7,500 in scholarship funding.
Other National Merit Scholars are studying philosophy and literature, earning business degrees, conducting physics research and getting involved on campus. What do you want to do?