Facilities
Gearhart Hall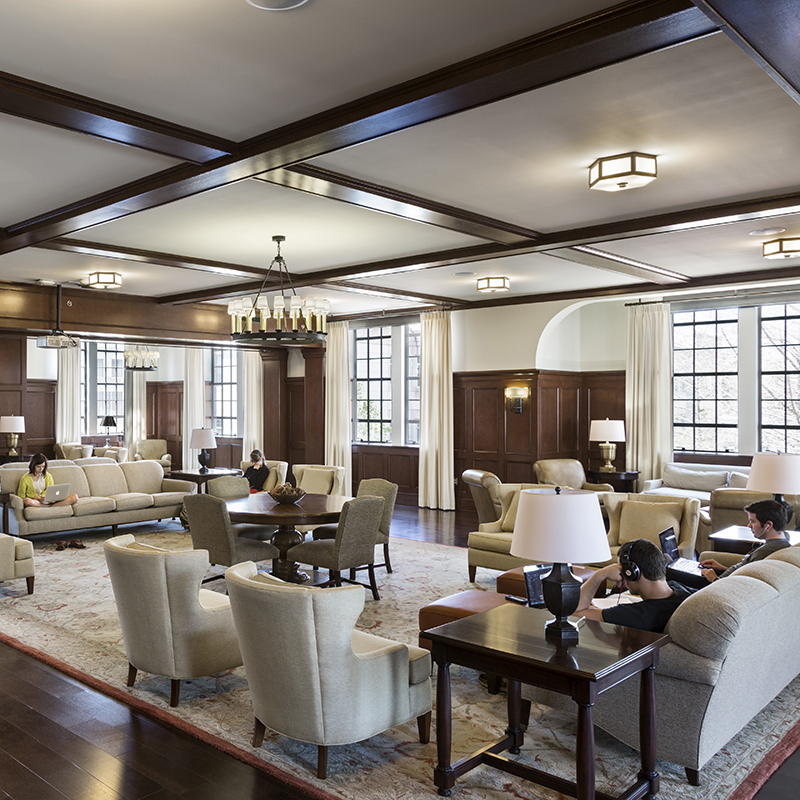 The Honors College has a new home located in the heart of campus – a beautiful, 21,000-square-foot addition to historic Gearhart Hall. Designed by Robert A. M. Stern Architects of New York City, a nationally renowned architecture firm, the new wing features a spacious student lounge flooded with natural light, study areas and rooms for group discussions. A 216-seat auditorium below provides space for classes, lectures, film screenings and other events, and the landscaped courtyard accommodates social gatherings and the occasional game of Frisbee or hacky sack.
Hotz Honors Hall
Hotz Hall, freshly renovated and updated to house more than 400 first-year honors students, has been thoughtfully designed to foster a vibrant, 24/7 honors community. Hotz boasts a large space for relaxation on the main floor where students can gather to play ping-pong and pool, watch movies, and read near the fireplace. A computer lounge, music room, conference rooms and small theater is available for student use as well. The proximity of Hotz Hall to upper-level honors students housed in nearby dormitories creates opportunities for greater interaction between these groups, and the Honors College is offering some exciting programming possibilities in each new space. For more information and floor plans, check out the University Housing page on Hotz Honors Hall.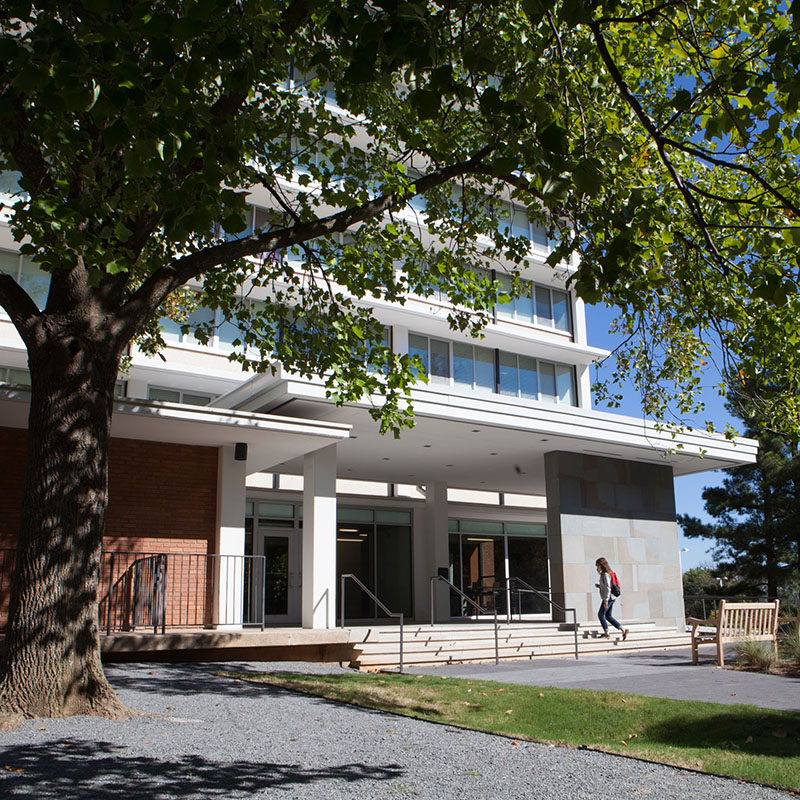 For more information on both projects, check out the Honors College Build Blog.
Have a question or need to talk to Dean Coon? Our friendly administrative staff will be glad to help you (and they keep the candy jar full!)