Honors College Mic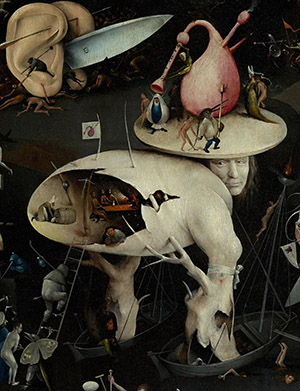 Hieronymus Bosch, The Garden of Earthly
Delights (detail), Museo del Prado, Madrid.
Lynn Jacobs, "Hieronymus Bosch and the Vision of Hell"
Thursday, Oct. 4, 2018, 5:15-6:45 p.m.
Gearhart Hall Auditorium (GEAR 26)
Surrealists delight in Hieronymus Bosch's images of hell, which are among the most bizarre and fantastical art works ever painted. This lecture, led by Distinguished Professor of Art History Lynn Jacobs, examines Bosch's visions of hell and unravels the meaning of one of their weirdest features: the ladder. Join us!

Honors College Mic showcases top faculty on this campus, who combine the skills of a dazzling lecturer with expertise on fascinating topics. Overall, these lectures foster intellectual conversation at the University of Arkansas through shared dialogue between lecturer and student, faculty and staff, and the wider populace.