Honors College House Concerts
Honors College House Concerts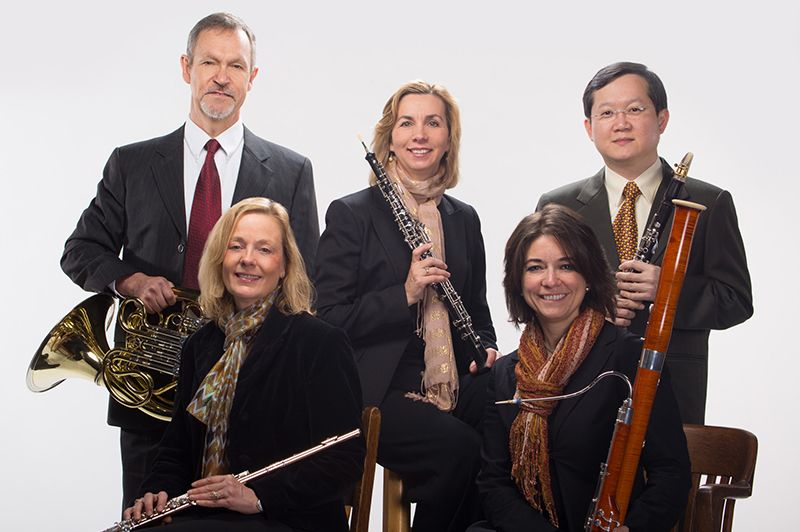 The Lyrique Quintette
Wednesday, April 4, 2018
6-7 p.m.
Light reception to follow the concert

Please RSVP online and come early to reserve your seat!
The Lyrique Quintette is a versatile troupe of U of A faculty that has been invited to perform throughout the U.S. and abroad. The members perform chamber music as chamber music should be heard–in an intimate, personal, and comfortable setting–bringing the performers and audience together as partners in the creation of an art form. This evening, the quintet will perform selections from their new CD Arrivals and Departures, which features music from the Western Hemisphere – Canada, the U.S., Cuba, Mexico, Argentina and Uruguay. Musicians include Ronda Mains (flute), Lia Uribe (bassoon), Timothy Thompson (horn), Theresa Delaplain (oboe) and Nophachai Cholthitchanta (clarinet).

The Honors College House Concerts series was launched when internationally acclaimed concert pianist Jura Margulis first encountered the Honors Student Lounge in Gearhart Hall and predicted that it would be a great space for enjoying music. He was right! In addition to hosting Margulis we have featured mezzo-soprano (and honors alumna) Sarah Mesko, Schola Cantorum, the Boston Mountain Brassworks, the Rhizome String Quartet, jazz guitarist Jake Hertzog and, in collaboration with TheatreSquared and the departments of music, theatre, and African and African American Studies, an Evening of Nina Simone. The beautifully appointed room provides an comfortable setting for our intimate house concerts.