Carl Smith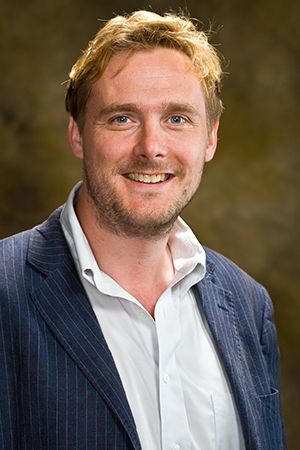 Carl Smith, associate professor of landscape architecture, Fay Jones School of Architecture and Design. Smith is a chartered landscape architect in the United Kingdom and has wide, international experience in the practice, teaching and research of landscape architecture and urban design.
Over the past eight years he has developed honors sections and new class offerings and mentored a series of talented design students. They have published their research in Inquiry and Plot, and coauthored articles published in the proceedings of the Council of Educators in Landscape Architecture and The International Journal of Sustainability Education.
His students have won numerous grants and scholarships, and one of them, Hannah Moll, received two awards from the Arkansas and Central States chapters of the American Society of Landscape Architects, a rare honor for an undergraduate student. Smith received the Howell-Vancuren Outstanding Faculty Teaching Award in 2009 and the Tau Sigma Delta Honor Society Medal for Distinction in Landscape Architectural Education in 2011.
Other honors include his recognition as a Chancellor's Outstanding International Faculty and Researcher in 2011, as a Senior of Significance Mentor in 2015 and Outstanding Mentor by the Alumni Association and Office of Nationally Competitive Awards, respectively in 2016.