Charles Rosenkrans Jr.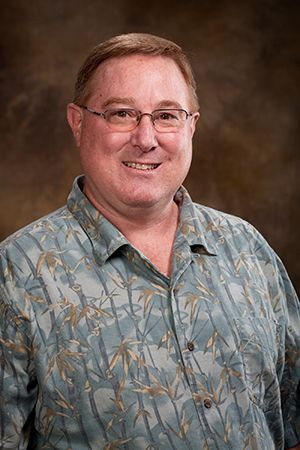 Charles Rosenkrans Jr., professor of animal science, Dale Bumpers College of Agricultural, Food and Life Sciences. Rosenkrans helped to develop and implement the current honors program in Bumpers College in 2001 and has been actively involved in the program as a teacher and mentor since then.
He has directed 11 honors theses on topics related to animal toxicology and the development of genetic, molecular and physiological markers of animal growth, reproduction and health. His students have presented their work at professional meetings and have received ongoing grant support from Bumpers College, the Honors College and the SURF grant program. Several of his students have coauthored papers published in peer-reviewed journals such as the Journal of Animal Physiology and Animal Nutrition and The Professional Animal Scientist, and a number of them have published their work in Discovery Journal, the undergraduate research in Bumpers College.
Rosenkrans also has participated in more than 10 honors thesis committees and has taught a number of honors courses. He has received numerous teaching awards, including, most recently, the Faculty Gold Medal from the office of postgraduate fellowships (2008), the John W. White Teaching Award (2010), the Teaching Award of Merit from North American Colleges and Teachers of Agriculture (2010), and the Jack Justus Award for Teaching Excellence (2012).