DeDe Long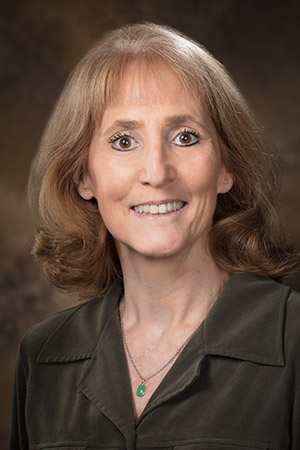 DeDe Long, director of the Office of Study Abroad and International Exchange.
Long was the University of Arkansas' first international admissions officer and has been in service to international education at the university for more than 35 years. In 2017 the U of A's study abroad program was ranked fourth in the nation, according to Great Value Colleges.
The university has seen its student participation in study abroad more than double since 2002, thanks in large part to the $300 million gift from the Walton Family Charitable Support Foundation, which established the Honors College and funded a generous endowment to support honors research and international studies. Long has been instrumental in managing this vast increase in study abroad. She also helped to expand the available international programs on offer to include internships, service learning, faculty-led programs, research programs and exchange programs, among others. She has helped send more than 12,000 students abroad during her time at the university.
Long's list of achievements includes positions as vice president for Phi Beta Delta Honors Society for International Scholars, member of the Board of Directors and vice president for public policy and practice for NAFSA: Association of International Educators, member of the Board of Directors for the University Studies Abroad Consortium, and member of the Board of Directors for the Fulbright Association. She chaired the 2015 NAFSA annual conference in Boston, and serves as the University of Arkansas campus adviser for the Fulbright Program and the Boren Awards.
Long has previously received the Advocate of the Year Award from NAFSA, as well as the Region III award for Outstanding Service to International Education, and was the very first recipient of the University of Arkansas' Hoyt Purvis Award for Service to International Education. Long is known for welcoming international students to her home for barbecues, marshmallow roasts and other celebrations to introduce them to American culture and help them feel at home at the U of A.