Ed Clausen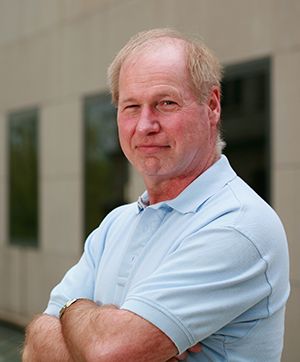 Ed Clausen, interim department head and professor, Ralph E. Martin Leadership Chair in Chemical Engineering, College of Engineering. Clausen has taught in the Ralph E. Martin Department of Chemical Engineering since 1981, and fostered the honors community as director of the College of Engineering honors program from 2009-14. Under his leadership, engineering student participation in honors grew 44 percent.
Clausen's most recent research focuses on education: he has helped to engage engineering students in hands-on internship and cooperative experiences and graduate studies through a grant funded by the National Science Foundation. Clausen also has participated in a series of grants funded by the Arkansas Department of Education that focus on supporting Arkansas middle school teachers in the implementation of Common Core and Next Generation Science Standards. Clausen hosts summer programs in chemical engineering at the University of Arkansas for a wide range of K-12 students.

Clausen's prior teaching awards include the College of Engineering Imhoff Outstanding Teaching Award (2010), the Midwest Section of the American Society for Engineering Education Outstanding Teaching Award (2011) and the University of Arkansas Imhoff Award for Outstanding Teaching and Student Mentorship (2013).