Gary D. Ferrier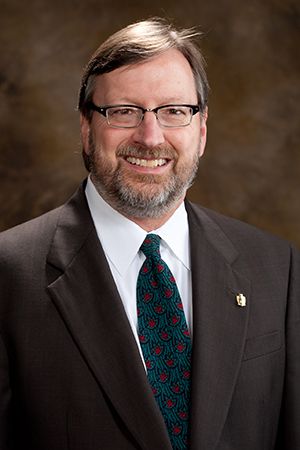 Gary D. Ferrier, University Professor and holder of the Lewis E. Epley Jr. Professorship in Economics, Sam M. Walton College of Business. Ferrier has twice served as director of the Walton College Honors Program. His contributions in this role include the development of the Walton College Festival of Undergraduate Research, where graduating honors students can share their research with faculty, their parents and each other. Ferrier also worked to tailor the Walton honors program to the business field by allowing student business plans to fulfill the honors thesis requirement, noting that a well done business plan requires a great deal of research and analysis. He also oversaw the development of a peer-mentoring program for freshman honors students.
Ferrier's current research focuses on hospital efficiency and productivity. He has directed a number of honors theses, on topics ranging from an analysis of the inequity of success between African American and white entrepreneurs to the role the World Trade Organization plays in settling trade disputes between the U.S. and the European Union. His student Erin Walker's 2002 thesis was selected for inclusion in Inquiry: The University of Arkansas Undergraduate Research Journal. Ferrier has also mentored students competing in business plan competitions.
Ferrier previously received Walton College's awards for Outstanding Research (1995), Best "All-Around" Faculty (1996), Excellence in Teaching (2006), Excellence in Service (2009) and Excellence in Diversity Initiatives (2011). He is a member of the U of A Teaching Academy.