Gisela Erf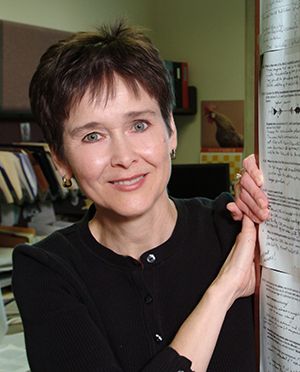 Gisela Erf, Tyson Endowed Professor in Avian Immunology, Dale Bumpers College of Agricultural, Food and Life Sciences. Ten years ago, when Bumpers College launched its honors program, Gisela Erf ensured that honors students could get involved with hands-on bench research by developing and securing start-up funding for the honors Laboratory Rotations course.

Since then, honors students from both Bumpers College and the J. William Fulbright College of Arts and Sciences have joined in her biomedical research and her work with poultry immunology. A number of these students have contributed to her research to better understand and eventually treat vitiligo, an incurable autoimmune disease. Erf has directed 10 honors theses, with five more currently in progress, and has served on five honors committees. A number of her students have received Student Undergraduate Research Fellowship awards and Honors College research grants, and her students regularly produce top-notch capstone thesis projects.

Erf has been honored with the University of Arkansas Teaching Academy Award of Excellence (2001), the University of Arkansas Alumni Association Faculty Distinguished Achievement Award for Research and Teaching (2006), and the Bumpers College Jack G. Justus Award for Excellence in Teaching (2005).