Javier Reyes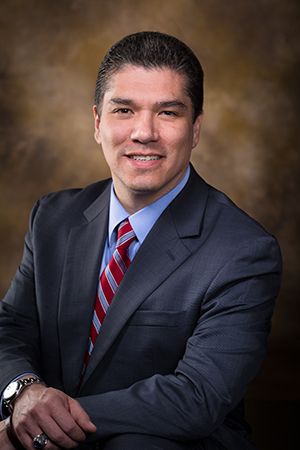 Javier Reyes, vice provost for distance education and associate professor of economics, Sam M. Walton College of Business. Javier Reyes accomplished a great deal in three years as director of the Walton College Honors Program. Under his leadership, the program raised its academic standards and expanded honors course offerings within the pre-business curriculum. He also launched the Walton College Honors Student Executive Board, which offers student leaders an opportunity to participate in the planning and direction of the honors program. The Walton College honors program enjoyed steady growth during his tenure, welcoming 135 honors freshmen in 2012, the largest class in the history of the program.

Reyes' research currently focuses on emerging economies, and he has directed 20 honors theses exploring economic issues around the world, ranging from the socio-economic impact of microfinance to copper price stocks and the business cycle of the Chilean economy.

He received the All-Around Faculty Member Award from Walton College in 2009, was selected as a University of Arkansas Fellow in the 2011 SEC Academic Leadership Consortium, and was inducted into the University of Arkansas Teaching Academy in 2012.