John Norwood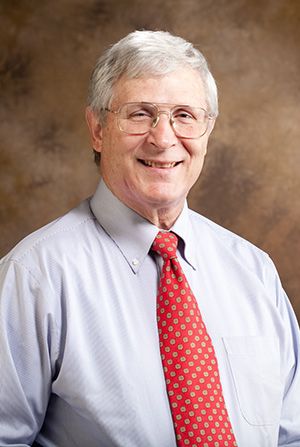 John Norwood, professor and Nolen E. Williams Lecturer in accounting, Sam M. Walton College of Business. Norwood helped to launch the honors program in Walton College in 1999, which has grown from 70 freshmen and sophomores to a robust enrollment of 584 honors students in Fall 2016.
His research focuses on commercial law and the relationship between banks and the owners of checking accounts. He has mentored about 25 honors students on a wide range of thesis topics, including internet gambling, fantasy sports, electronic contracting, the fraudulent use of domain names, and Fayetteville's Human Rights Ordinance.
In 2015, with honors student Phillip Meek, he also coauthored a paper that appeared in the online Journal of Legal, Ethical and Regulatory Issues. He has taught honors Legal Environment and honors Principles of Accounting, and also started a program where outstanding honors students get an early invitation to Beta Gamma Sigma, the business honor society.