Kevin Hall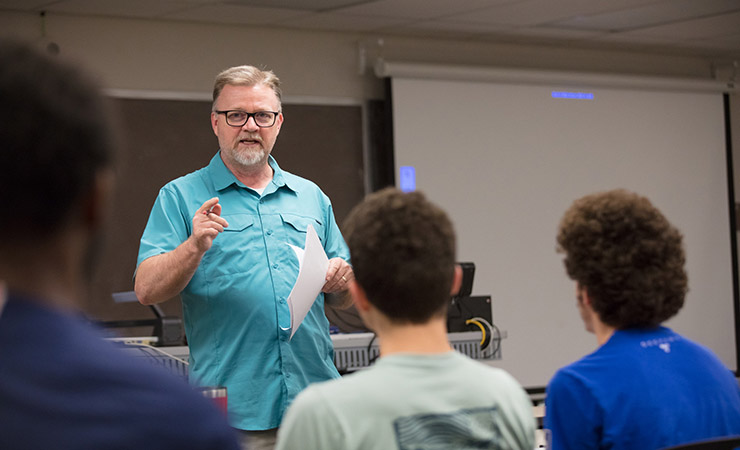 Kevin Hall, the Walter E. Hicks and Blossom Russell Hicks Professor for Infrastructure Engineering in the College of Engineering's Department of Civil Engineering.
Hall currently serves as academic advisor to 29 honors students in civil engineering, and thesis mentor to four honors students. In addition to these mentorship credits, he is also a First-Year Engineering Program faculty mentor to one research team, and in summer 2018 he led a summer course introducing incoming Honors College Path freshmen to research in STEM fields.
Hall has taught three faculty-led study abroad programs to Italy, in 2014, 2015 and 2017, which have included 16 honors students.
He has previously been awarded the Arkansas Alumni Association Distinguished Faculty Achievement Award in Teaching and Research, the College of Engineering Outstanding Teaching Award for Civil Engineering, and was inducted into the University of Arkansas Teaching Academy in 2011. Hall currently hold the position of vice chair of the academy.