Kim Sexton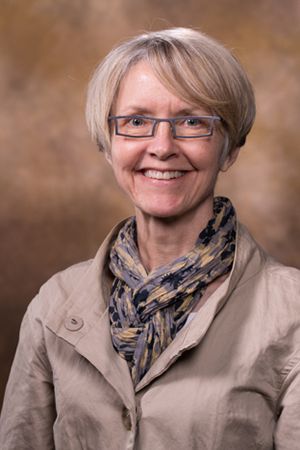 Kim Sexton, associate professor of architecture, Fay Jones School of Architecture. Sexton, the director of the architecture honors program from its inception through spring 2013, has built a robust honors curriculum, no small challenge given the limited opportunities for electives and rigor of the professional degrees pursued by many of the school's students. Under her leadership, the Fay Jones School instituted a tracking system to ensure that students stay on course with honors requirements and created a research methods course required for all thesis students.
Sexton and Honors College Dean Lynda Coon periodically offer the honors colloquium Medieval Bodies, Medieval Spaces, and Sexton has taught in the Honors Humanities Program for six years. She has directed five honors student theses and her students have enjoyed notable success: one student won a University Research Award, two students were published in Inquiry: The University of Arkansas Undergraduate Research Journal, 10 have received grant funding, and three have presented papers at regional and national professional conferences.
She has received numerous teaching awards, notably the Ralph O. Mott Outstanding Faculty Teaching Award (2009), elected by students majoring in architecture; the Tau Sigma Delta Silver Medal (2013), elected by students in the U of A chapter for a record of distinction in the field of architecture; the Faculty Gold Medal (2011) and two Outstanding Mentor Awards (2011, 2013) from the office of nationally competitive awards.