Robert Stapp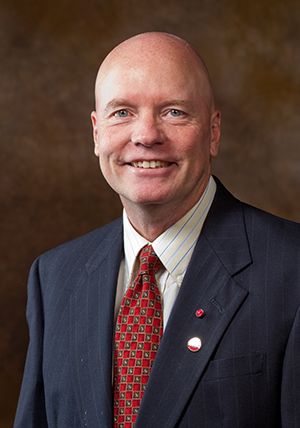 Robert Stapp, clinical professor of economics, Sam M. Walton College of Business. Each year, Stapp teaches two sections of honors macroeconomics in the fall and two sections of honors microeconomics in the spring – a significant contribution that ensures that many honors business students have had a class with him by the time they graduate.
Stapp has mentored 30 students on thesis topics ranging from the effects of the current U.S. recession on the Chinese economy to an economic perspective on game theory; he also has served on eight honors thesis committees. Nine of his students have received SURF grants, and one student, Thomas Vo, published his research in Inquiry: The University of Arkansas Undergraduate Research Journal.
Stapp has taken U of A students to Washington, D.C., and New York City to participate in the Model United Nations program and has led Walton College's Japan Study Abroad program for 15 years. He advises economics students in Fulbright College and also serves on fellowship selection and study abroad grant review committees in the Honors College. Stapp also has written an estimated 150 letters of recommendation in the last two years alone. He was honored with the Charles and Nadine Baum Faculty Teaching Award in 2004.