Sidney Burris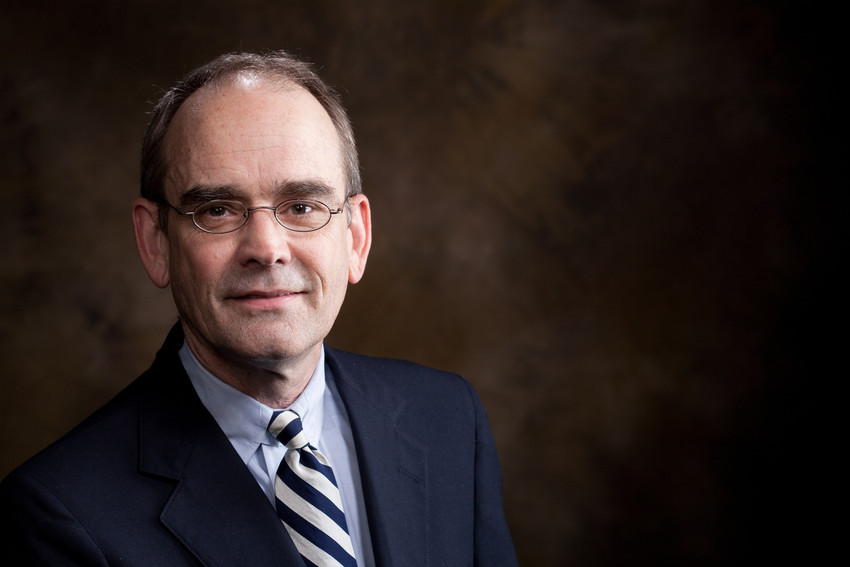 Sidney Burris, professor of English, Fulbright College.
Burris served as director of the Fulbright College Honors Program for 23 years, boosting the 61-year-old program with innovative curricula and changing the lives of thousands of students. Burris began his career at the University of Arkansas in 1986, and took charge of the honors program in 1993.
In 1995, thanks to a National Endowment for the Humanities grant, Burris, along with directors of the college's humanities program, helped to develop, teach and administer H2P, a signature course in the honors curriculum. He taught H2P for 14 years. Burris also helped to grow the Sturgis Fellowship Program, working with the college's development office to shepherd more than $16 million in gifts from the Sturgis family, and to distribute nearly $300,000 in grant awards and fellowships each year.
In 2000, members of the central administration asked Burris to "imagine" an Honors College for the University of Arkansas. He sketched out several scenarios, and two years later, many of those plans came to fruition when the University of Arkansas received a $300 million gift from the Walton Family Charitable Support Foundation. This generous gift created the Honors College and a large portion of the gift allowed the new college to endow fellowships and scholarships to recruit top students, and grants that support research, study abroad and service learning.
In 2007, Burris and colleague Geshe Thupten Dorjee founded the TEXT Program, a study abroad program where students are interviewing Tibetan refugees living in exile in India and compiling an oral history of their experiences and memories. The success of The TEXT Program, which has won several awards including the John A. White Award for Faculty-Student Collaboration and the ESPNU SEC Stories of Success Award, was part of the reason that the Dalai Lama accepted the university's invitation to visit campus in 2011.
Burris has previously published two books of poems, a book of literary criticism, and a number of critical and personal essays, which have won several awards. He specializes in 20th-century literature and creative nonfiction. He also regularly offers classes in human-rights literature and co-teaches the history of nonviolence course with Geshe Thupten Dorjee.