Stephanie Hubert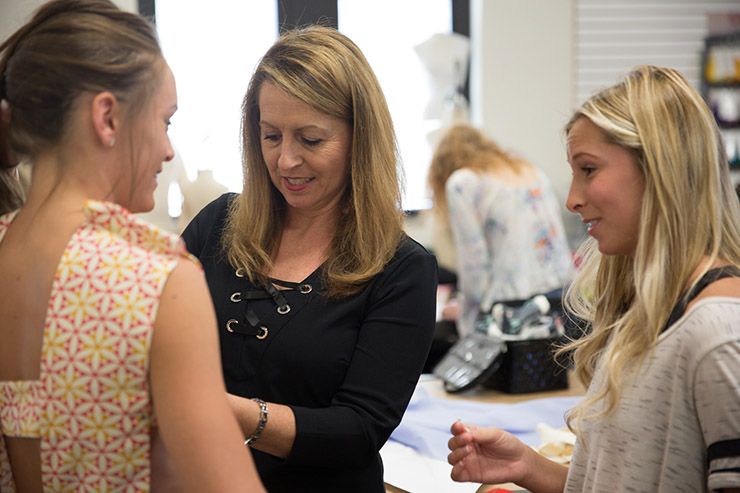 Stephanie Hubert, instructor in the Apparel Merchandising and Product Development Program in School of Human Environmental Sciences of the Dale Bumpers College of Agricultural, Food and Life Sciences.

Stephanie Hubert is an active honors mentor and teaches an honors apparel production class. In addition, she has led honors students on study tours to London, Paris, New York and Las Vegas.

Students under Hubert's direction have received the Blanche Payne Award and a Paper of Distinction Award at the International Textile and Apparel Association Annual Conference. Their research spans a wide range of topics, from the technical challenges of using a 3D printer to produce a crop top made from thermoplastic urethane, which has a fluidity similar to leather or fabric, to costume design for Tolkien characters. Both of these honors theses were featured in A+, the Honors College magazine, and the Tolkien-inspired costumes were exhibited in the Honors College wing of Gearhart Hall in Fall 2019.

Hubert was awarded the Bumpers College Outstanding Honors Faculty Mentor Award in 2017 and received Honors Faculty Equipment and Technology Grants in 2016 and 2017.