Hiba Tahir, Senior Editor
Hiba Tahir, Senior Editor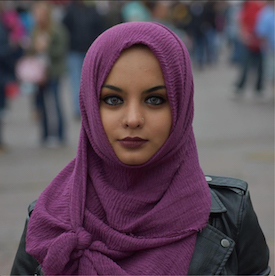 As senior editor for the Honors College, Hiba Tahir provides communications support and helps manage the college's website, social media and blog. She is excited to be working with the talented Honors College team to keep students up to date about everything honors!
Tahir graduated summa cum laude from the University of Southern Mississippi in 2018, where she obtained a B.A. in English and news-editorial journalism. A former award-winning humor columnist, she now serves in numerous editorial and social media management roles. When she's not writing, reading, or arguing with her domestic shorthair, she enjoys traveling.
She is currently pursuing an MFA in poetry from the University of Arkansas.