Noah Pittman, Assistant Dean of Enrollment
Noah Pittman, Assistant Dean of Enrollment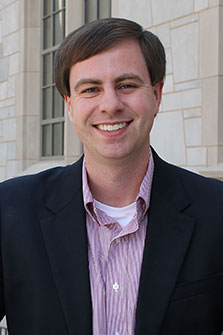 As assistant dean of enrollment, Noah Pittman facilitates collaboration between university faculty, staff, and current students to help high school students learn about opportunities in the Honors College. He oversees new student enrollment for the Honors College, which includes managing the prestigious fellowship application process. Pittman also directs the Advanced Placement Summer Institute, a summer workshop for middle school, junior high and high school teachers that helps to expand AP offerings in schools throughout the region. In recent years, Pittman has assisted the dean with the expansion of Honors College curricular offerings, including forums, retro readings, and signature seminars.
Pittman earned a B.A. in political science, summa cum laude, from Rhodes College in Memphis, Tenn., where he was active in a number of campus groups and won numerous awards, among them the Yerger Hunt Clifton Scholarship for British Studies at Oxford, the Seidman Award for Most Outstanding Senior Political Science Major and the Algernon Sydney Sullivan Award for Senior Male Student. At the University of Arkansas, Pittman earned a M.Ed. in higher education leadership along with a Ph.D. in public policy. Pittman primarily studies higher education policy, and his dissertation focused on the Arkansas Scholarship Lottery's effect on college participation in the state. During his time in graduate school, Pittman was the recipient of the Mortar Board National Fellowship for Graduate Study.
After graduate school, Pittman participated in the College Board's Enrollment Leadership Academy, a monthly professional development program for "rising stars" in admissions, enrollment management and financial aid. Currently, Pittman serves on the executive committee of the Alpha of Arkansas Chapter of Phi Beta Kappa along with the Provost's Enrollment Advisory Committee. Pittman never misses an episode of Veep and is a lifelong fan of the Atlanta Braves.