Xochitl Delgado Solorzano, Assistant Dean for Diversity, Equity and Inclusion
Xochitl Delgado Solorzano, Assistant Dean for Diversity, Equity and Inclusion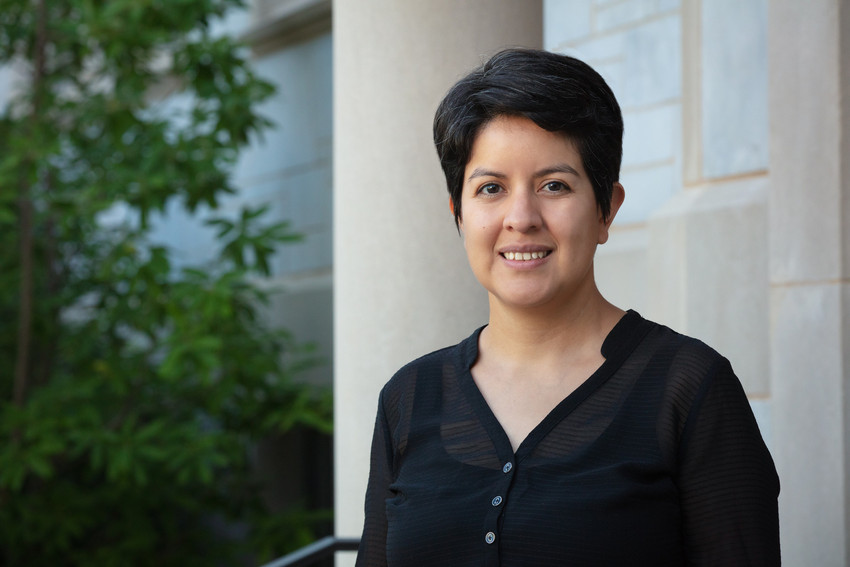 As assistant dean for diversity, equity and inclusion, Xochitl Delgado Solorzano is responsible for developing and implementing the Honors College vision for diversity, equity and inclusion, and plays a vital role in securing funds for these activities. Delgado Solorzano also serves as director of the Honors College Path Program, where she oversees recruitment and student success, grant requirements and fundraising. She loves getting to know such a diverse group of students and witnessing their unquenchable enthusiasm for their studies and college experience. Her office doubles as a comfortable space for Path students to drop by and chat, have a snack or take a nap between classes.
Raised in Springdale, Xochitl Delgado Solorzano earned a bachelor of arts in Spanish from Hendrix College, going on to earn a master's degree in Spanish from the University of Kansas, followed by a master's in public service from the University of Arkansas Clinton School of Public Service. A lifelong believer in the importance of giving back to one's community, she now finds herself back in Northwest Arkansas to help secure educational success for students from across the state.
Delgado Solorzano has dedicated her career to advocacy and education, serving most recently as a consultant in recent years for the Hispanic Women's Organization of Arkansas and previously as a program associate at the Winthrop Rockefeller Foundation. Through research and administrative support, Delgado Solorzano helped enable these institutions to better serve diverse populations across the state of Arkansas. Over the years her work has taken her from Springdale to Little Rock to Accra, Ghana, where she led the implementation of a financial literacy program at two schools in the Greater Accra region.
In her free time Delgado Solorzano enjoys going on hikes with family and her four-legged niece Goya, a retired greyhound racer from the West Memphis track. She also enjoys exploring Arkansas, and has a goal of visiting all the Arkansas State Parks (so far she's been to 19 of 52)!