The Science, Politics and Culture of Dinosaurs
The Science, Politics and Culture of Dinosaurs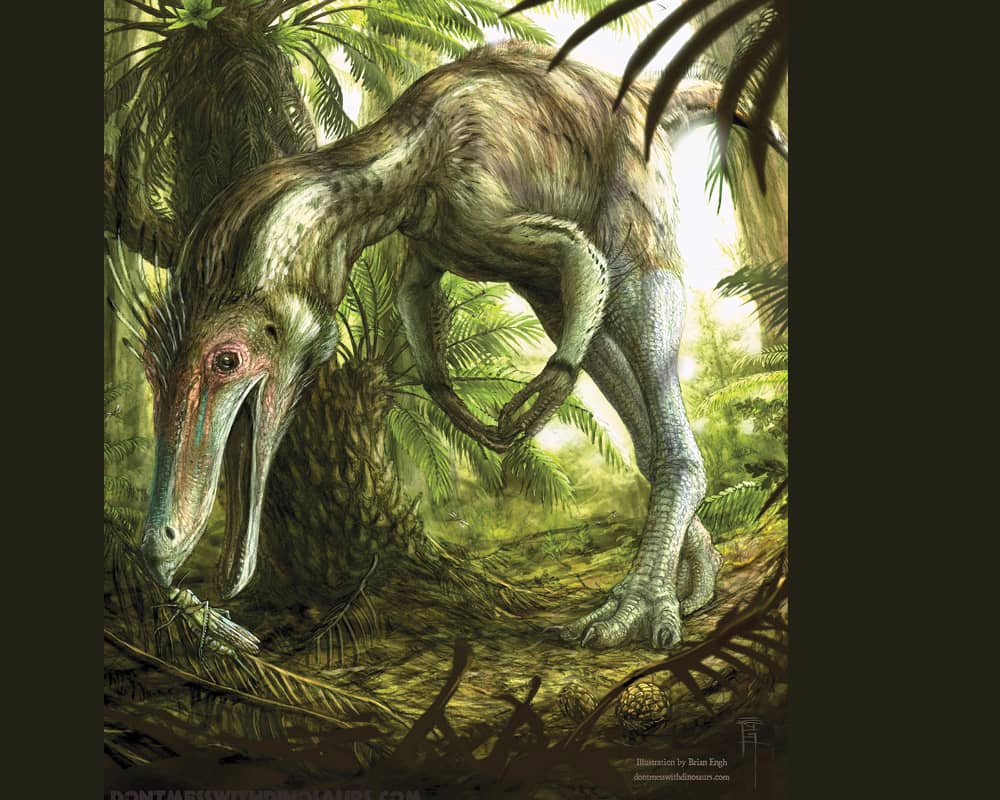 THE SCIENCE, POLITICS AND CULTURE OF DINOSAURS/HNRS 4013H-002 (11302)
T/Th, 12:30-1:45p.m., Spring 2024 in GEAR 129
View Professor Suarez's public preview lecture for the course on YouTube.
Listen to Professor Suarez talk about the course on KUAF's Ozarks at Large (14 minutes).
Interested? Applications are due Sunday, October 29, at 11:59 pm.
Dinosaurs are one of the most successful animals to ever live on Earth. Dinosaurs, which encompass both non-avian and avian dinosaurs (birds), span from 230 million years to today and have come to dominate all ecosystems on Earth. They inspire the imagination and are often a child's first introduction to science. How do we know what we know about dinosaurs? What are the scientific and cultural influences dinosaurs have on society? How can they help us understand Earth's past climate and give us clues to our future climate? Dinosaurs are also a means for science communication: How do scientists, artists and science writers work together to reconstruct these fascinating creatures and their environment. This seminar series will delve into both the scientific aspects of dinosaurs as well as topics related to dinosaur research, such as land-use policy, paleo-art, science communication and the business of fossil sales.
Course Credit:
All-students: 3 hours of honors credit
Fulbright College:

Fulbright Honors social science or natural science colloquium
Look for further Fulbright departmental credit updates soon.
Three hours of upper-level honors credit in Anthropology.
Three hours of upper-level honors credit in Biology.
Three hours of upper-level credit in Geosciences.

Walton College:
Bumpers College:

Three hours of upper-level honors credit

COEHP:

Three hours of upper-level honors credit
About Celina Suarez: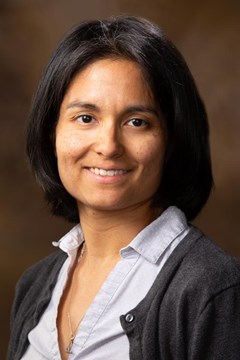 Professor Suarez is a native of San Antonio, Texas and an associate professor in the Department of Geosciences at the University of Arkansas. She received her B.S. in geosciences from Trinity University in San Antonio, TX, an M.S. in geology from Temple University, and a Ph.D. in geology in 2010 from the University of Kansas and was a National Science Foundation Postdoctoral Fellow at Boise State University. Dr. Suarez's research focuses on using trace element and stable isotope geochemistry of fossil vertebrates, invertebrates and paleosols to understand fossil preservation, past greenhouse climates, major climate shifts caused by C-cycle perturbations and their effects on continental ecosystems. Her research has taken her throughout the U.S. to China, South Africa and Lesotho. She also has a passion for diversity in the geosciences, accessibility of field research to diverse populations and science outreach. Dr. Suarez is the recipient of several National Science Foundation awards and is an active member of the Geological Society of America, the Society of Vertebrate Paleontology, the American Geophysical Union and the Society of the Advancement of Chicanos and Native Americans in Science.