Black Utopias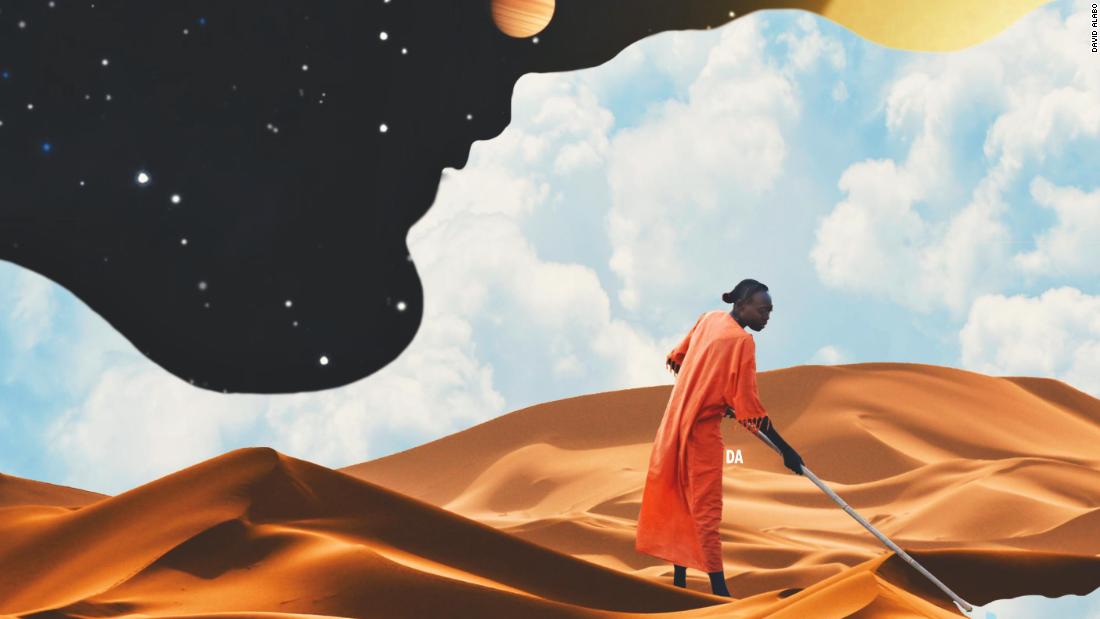 BLACK UTOPIAS/HNRC 4013H (Cross-listed as AAST 499V-001)

Wednesdays, 2-4:50 p.m., FALL 2021
GEAR 129

Interested? Current students can apply online. Deadline: 11:59 p.m. Wednesday, March 31, 2021.
Questions? Contact John Treat.
Click here to view the public preview lecture.
Apply for Honors College Courses

Afrofuturist image by artist David Abelo.
Functioning as a gateway for humans to break with the past and imagine their world anew, the COVID-19 pandemic has produced utopian dreams of a virus-free world. But long before the pandemic, oppressed people in efforts to articulate agendas for self-determination had embraced utopian ideas.
The biblical story of the exile and exodus of the Jewish people and the subsequent creation of Israel, which many have referred to as a Zionist utopia, has long served as the chief ideological touchstone. Yet, since the modern era, the Black social and political imaginary has been largely structured and informed by utopian visions.
Black nationalist thinkers in the U.S., the Caribbean, and Africa at different points envisioned in great detail the ideals of a perfect Black society that would shield them from the perils of white supremacist and racist oppression. Through fugitivity, colonization, and emigration to Haiti, Canada, Liberia, Ghana, France and numerous other spaces, Black utopia came to represent the convergence of Black escapism with ethnic nationalist and political possibilities. Despite the differences in places, movements, leaders, and philosophies, Black people have had to confront the reality of utopia as elusive.
Still, in the 20th century, painters, musicians and fiction writers would continue to intervene upon the utopian traditions of Black culture, including anti-utopia, heterotopia and dystopia. Through artistic and philosophical renderings of Black life in outer space, Black utopia has more prominently become a site for Afro-futurist ideas.
In this course, we will engage the various ways in which Black people have sought to envision and create a better world. To examine how Black people have articulated utopian visions, we will read historical works alongside novels and short stories, view paintings, listen to music from the likes of Outkast, Fela Kuti and Lee "Scratch" Perry as well as view films that portray Black utopian societies and movements.


Course Credit:
All students: 3 hours of honors credit

Fulbright College:
Humanities or social sciences colloquium

Upper-level honors credit in African and African American studies

Upper-level honors credit in history
Walton College: honors colloquium
About Caree Banton: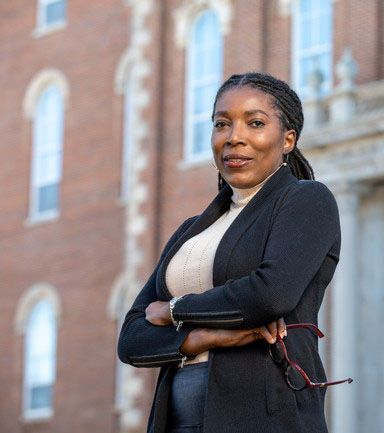 Caree Banton is an associate professor of African diaspora history and director of the African and African American Studies Program. Banton teaches classes in Caribbean history, African diaspora history and race. She is a member of the University of Arkansas Teaching Academy and has been named a Master Teacher in Fulbright College.
Her research focuses on movements around abolition, emancipation and colonization as well as ideas of citizenship, blackness and nationhood in the 19th century. Her book "More Auspicious Shores": Barbadian Migration to Liberia, Blackness, and the Making of the African Republic, 1865 – 1912, a study that explores continuities and mutabilities in black experiences of freedom, citizenship and nationhood across the Atlantic world, was published by Cambridge University Press in May 2019. She is currently working on a collaborative project with an archaeologist on the materials, objects and architecture that defined the back-to-Africa movement.