Gothic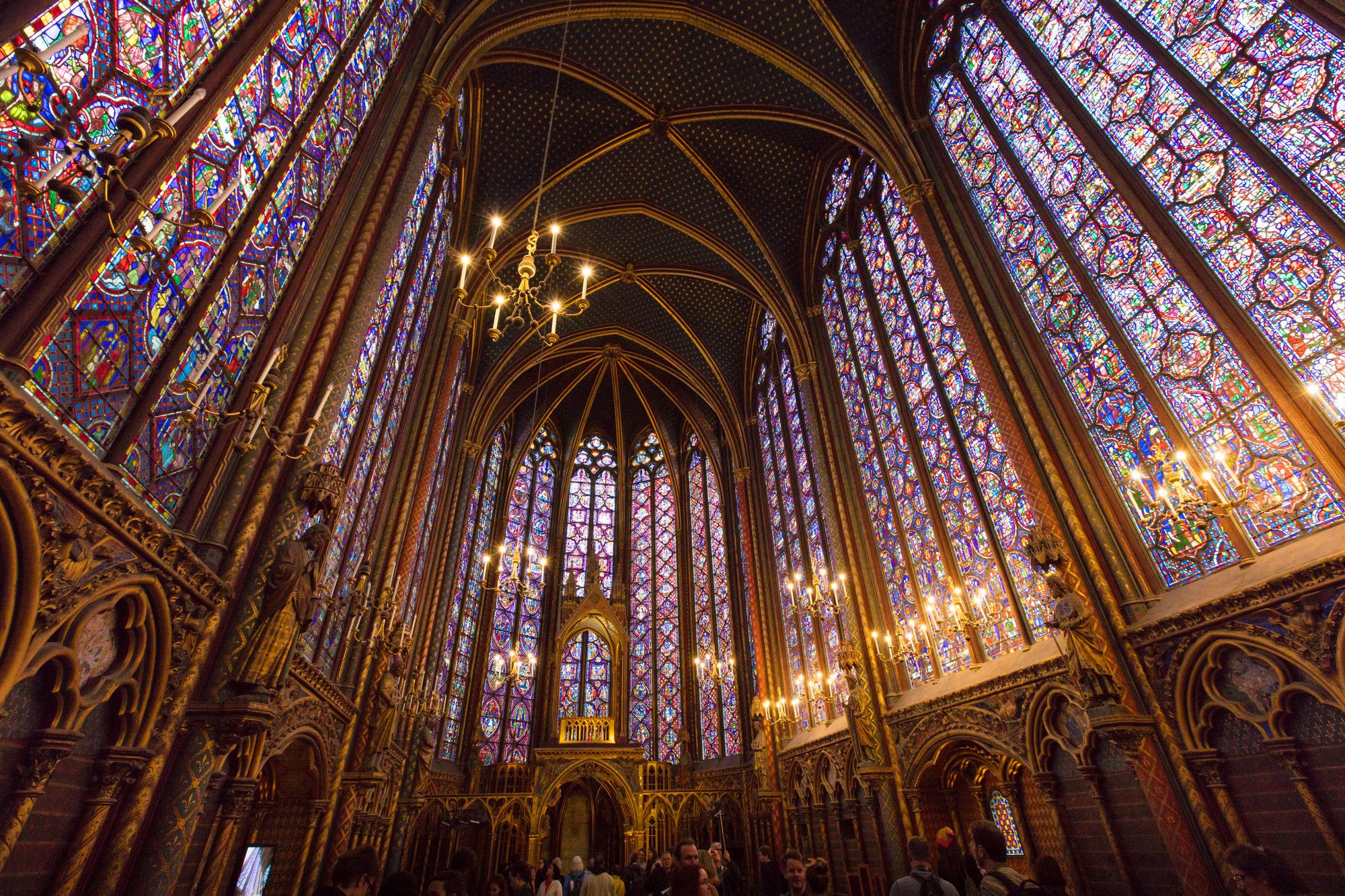 GOTHIC/HNRC 4013-002
MWF 9:40-10:30 a.m./SPRING 2020
GEAR 129

The deadline to apply to our spring 2020 Signature Seminar courses (via this application form) is 11:59 p.m. Friday, November 1, 2019.
On April 15, 2019, the spire of Notre-Dame Cathedral in Paris collapsed after a devastating fire broke out underneath its lead roof. Gone too is the thirteenth-century timber-roof framing, a monument to the technical sophistication of medieval builders. Just days afterward, controversies over the building's future went global: Should it be restored exactly as it was before the fire? Is it ethical to spend a billion Euros to bring a medieval building back from a brush with oblivion? How did a thirteenth-century monument to Catholic power become a symbol of a modern, ethnically diverse nation?
Is it all because Notre-Dame is GOTHIC?
This Signature Seminar takes an interdisciplinary approach to the study of Gothic art and architecture as a cultural phenomenon. Starting with Abbot Suger's renovation of the royal abbey church of St.-Denis in Paris (1140) and culminating in the architectural extravagance of America's collegiate Gothic campuses, seminar participants will tackle medieval building and medievalism from a variety of topics:
Gothic and Theology
Gothic and Technology
Gothic and Domesticity
Gothic and Monarchy
Gothic and Crusade
Gothic and Money
Gothic and Medicine
Gothic and Gender
Gothic and Nationalism
Gothic and Revolution
The seminar offers an optional field trip to Chicago, where participants will experience the Neo-Gothic culture of an American city that had its own do-over after the Great Fire of 1871. Sites include the University of Chicago campus, Rockefeller Chapel, Chicago Tribune Tower and the skyscraper First Methodist Church.
The final unit of the semester will return to the subject of the Notre Dame fire and its multivalent meaning. What does restoring Notre Dame actually mean? And how does the training provided in "Gothic" complexify contemporary understandings of globally renowned buildings and social movements? Get your seat now in Gothic and find out!
Course Credit
All students: 3 hours of honors credit
Fulbright College:

Honors Social Science or Humanities Colloquia
Upper-level honors credit for architectural studies and history majors
ARHS 4983H
3 hours religious studies credit
3 hours medieval and Renaissance studies credit

Walton College: Honors Colloquium
Fay Jones School: ARCH 4023H
About Lynda Coon and Kim Sexton: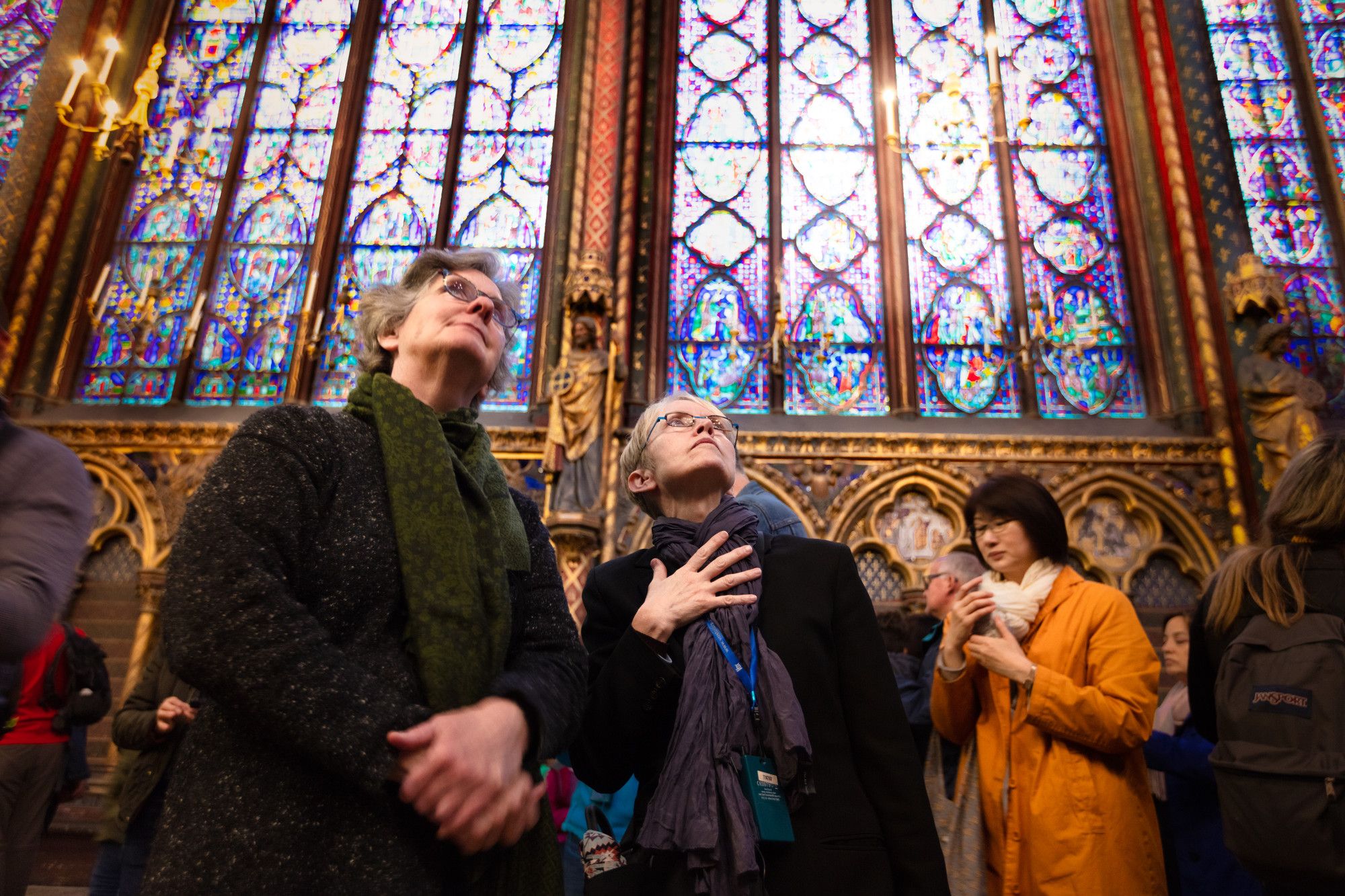 Lynda Coon's research focuses on the history of Christianity from circa 300-900. Her first book, Sacred Fictions: Holy Women and Hagiography in Late Antiquity, explored the sacred biographies of holy women in late antiquity. Her second book, Dark Age Bodies: Gender and Monastic Practice in the Early Medieval West, focused on the ritual, spatial and gendered worlds of monks in the Carolingian period (ca. 750-987). She is currently researching a book on imagining Jesus in the Dark Ages and finishing up another project co-authored with Kim Sexton, Medieval Bodies/Medieval Spaces. Coon is dean of the Honors College.
Kim Sexton's research focuses on the history of architecture from late ancient Christianity through the Italian Renaissance. Her first book is an interdisciplinary study of urban architecture in Renaissance Italy. She recently edited a pioneering collection of essays on the relationship between architecture and the body. Sexton has also published articles in the top journals in architectural and art history, including the Journal of the Society of Architectural Historians and Art Bulletin. Sexton and Coon are co-authoring a book, Medieval Bodies/Medieval Spaces. This seminar on the Gothic will frame one of the chapters of that monograph. Sexton is an associate professor of architecture in the Fay Jones School of Architecture + Design.
For an even more in-depth description of "Gothic," and a taste of what to expect from the course, watch the preview lecture: