NSF Path STEM Scholarship
NSF Path STEM Scholarship
You're interested in engineering self-driving cars. Or perhaps you'd like to research and help develop personalized treatments for cancer – but college tuition will be a stretch for your family. We've got good news for you.
Thanks to generous funding from the National Science Foundation, the Honors College has launched a new initiative to support low-income students, especially those from rural regions of Arkansas, who want to graduate with a degree in science, technology, engineering or mathematics (STEM) fields.
Beginning in Fall 2018, the Honors College will award Path STEM Scholarships that support 18 incoming freshman students pursuing degrees in a STEM discipline. They will receive annually renewable scholarships up to $4,500, or $5,500 if they later join the Honors College.

In addition to scholarships, our Path STEM Scholars will benefit from programs and mentoring offered by the Honors College and our partners across campus. Our goal is to create a community that will equip you with the tools you need to thrive as a future STEM professional. You will commit to:
Accelerate Student Achievement Program (ASAP) summer bridge
Living Learning Community in Hotz Honors Hall
Peer and faculty mentoring
Academic Success Advising
Research and Internships
Student Development and Engagement
Questions? Please contact Xochitl Delgado Solorzano at xdelgad@uark.edu or (479) 575-3874.
---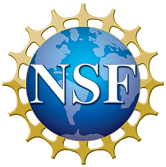 Support
This material is based upon work supported by the National Science Foundation under Grant No. 1742496.
Disclaimer
Any opinions, findings, and conclusions or recommendations expressed in this material are those of the author(s) and do not necessarily reflect the views of the National Science Foundation.